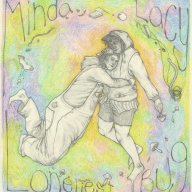 Joined

Mar 10, 2016
Messages

221
Got over to SE Utah recently to play for a few days and wound up doing an overnight in White Canyon. Started at Duckett xing and hiked down to the mouth of Fortknocker to set up camp. Wandered up a short ways, then scrambled up out of White to the mesa above and enjoyed the big views for a bit before going back down for a nice sunsest at camp. Wind was howling both days ! Mini haboobs rolling through the canyons periodically, sand in everything. EVERYthing. But that just makes it all the more memorable when nature mixes it up, nothing as boring as a calm, clear blue sky day. Next day I hiked benches up Fortknocker, through the right fork narrows and then over to the left fork to stay in canyon bottom all the way back to camp. It was fun.
Short way up Fortknocker.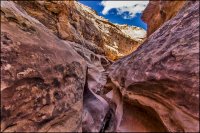 Down White from camp at Fortknocker mouth.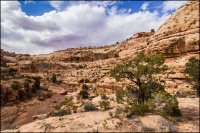 Camp.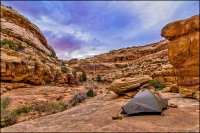 Couple views of upper left fork.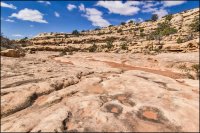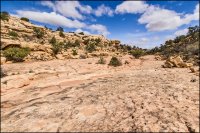 Couple views along Fortknocker on the way down.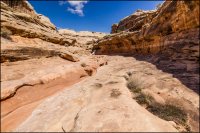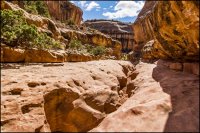 Last edited: