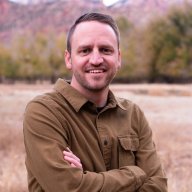 Joined

Mar 4, 2016
Messages

68
Hey everyone, I am trying to plan a trip June 23-25 to backpack before I start my last semester of school. Kind of a last hoorah before I finish school and get some pack time before
@WasatchWill
and I head out to do a Kings Peak/Red Castle Loop.
I was originally hoping to hike into Squaw Basin/Shamrock lake in the Uintas, but am afraid the Uintas will be socked in with snow till mid July. Meaning I wouldn't be able to get into Shamrock lake.
So I am looking for suggestions for a Friday afternoon through Sunday afternoon loop I can do down south. Not really wanting to drive too far, cause I considered Coyote, but that'd be my last choice. I also don't want to carry much water, so somewhere with available springs/water. I want to go do Chessler again, but there's no water there.
Thanks!