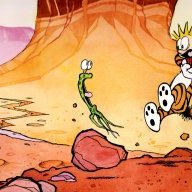 Joined

Mar 31, 2016
Messages

830
Last week we took a hike (5.3 miles r/t) on a snowmobile trail on the eastern side of the Sacandaga River ... this follows an old road that once connected Speculator with the town of Griffin. Griffin no longer exists having been abandoned in the 1930s when the tannery folded.
Griffin Gorge
We encountered a few patches of ice/snow as we got further into the hemlocks
The trail eventually reaches and follows the Sacandaga River. Downstream (to the left) of this photo is Auger Falls, where the river plunges through a narrow gorge. It is very difficult to access the falls safely from this side of the river.
A small waterfall we noticed off the trail
The power of water ... there were heavy rains up this way early in the winter and this snowmobile bridge was moved completely off the trail.
Here's another bridge, definitely a more substantial bridge, that was moved several feet by the rushing water. The bridge used to meet the other side below the red/orange fencing (the fencing was put there by the DEC to help prevent the snowmobilers from nosediving into the creek.
Glacial erratic off in the woods beside the trail ... this was the largest of the erratics that we saw