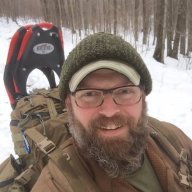 Joined

Jan 8, 2017
Messages

2
GREAT FORUM......with tons of great recommendations........

Planning a Late July 2017 trip, with my son, and part will be a South Winds 4-5 day Hike in/Fish Loop.

2 options i'm tossing around are;

(1) A Big Sandy Trailhead loop around the Cirques.....but im questioning the Big Sandy North to Shadow Lake leg......need feedback on Difficulty.

(2) Or (On the east Side from Leander) a 4 day into Strough Creek Lakes. With day hikes out of a spike camp.

Scenery and fishing are my "Must Have's" , small crowds would be nice...... but being a low lander from the Mid West i don't want to kill myself getting them.

Advice?