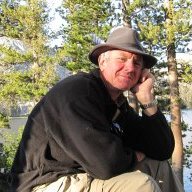 Joined

Sep 30, 2014
Messages

709
I am just home from being the wine host on a cruise around South America–a month-long trip that included some hiking, a lot of wine, amazing culture, fantastic food, and more sea days than we ever expected.
That's what happens when you sail around the bottom of South America–one of the wildest sections of ocean sailing in the world. We saw winds well above fifty knots, fifteen-foot seas, and canceled three of our ports of call: Part Stanley in the Falkland Islands, Chacabuco in the Chilean Fjords, and Pisco in Southern Peru–that last one not because of bad weather, but due to political turmoil. This was South America, after all.
But the hiking we did in Ushuaia and Puerto Montt was spectacular.. We saw all kinds of wonderful sea life in the Beagle Channel, and the scenery was simply superb.
And at the end of the cruise, we added on four days up in Cusco, to see some of the sights and sites that we missed the first time we were there, and got in a few more hiking miles among the Inka and Wari ruins that seem to pop up everywhere in that part of the world.
Among the highlights: A hike up the trail to Martial Glacier in Ushuaia, a stroll to the end of the world in Tierra del Fuego National Park, and an exploration of Tipon, a massive Inka site that should be way more famous than it is.
You can check out our website for more photos and a more detailed account of our adventures.
Here are links to the blog posts about the trip–including lots more photos:
https://www.backpackthesierra.com/post/the-best-laid-plans
https://www.backpackthesierra.com/post/the-hikes-we-loved-in-south-america
https://www.backpackthesierra.com/post/wait-what-s-that-over-there
https://www.backpackthesierra.com/post/food-for-thought
And a link to about 500 of the photos:
https://photos.app.goo.gl/mDsuzzzQYTkPCRFg6
Last edited: