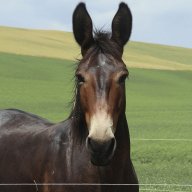 Joined

Jun 11, 2017
Messages

2,390
This guy got lost while skiing near Marble, Colorado, and managed to self-rescue. I'm posting this because he has a FB post that I found really interesting (and educational) about his experience. I'm not on FB, but was able to read it anyway.
Here's the link:
https://www.facebook.com/notes/greg-berry/some-who-wander-are-lost/1525725360842073/
Here's the news story:
https://www.postindependent.com/new...ing-story-of-night-out-in-marble-backcountry/
Here's a quote:
One thing I do want to mention is being overly-positive. I know it's really easy to let enthusiasm and the inherent positivity of being out in the wilderness in the winter overcome conservative decision making. I know that I often treat time in wilderness as an escape, or a respite, or a home for my soul, to balance out the crazy stress of modern life. I know I'm not the only one who yearns for a simpler life, and for more time in touch with not just nature, but wilderness. And, while the positive mindset is what helped me get myself out, it also contributed to getting into all that trouble. The same is true of stubbornness. I could have easily dropped into the hot springs on Saturday morning, but I wanted -- NEEDED -- to move, to climb, to get up high on a mountain. It's a powerful drive. And, the crazier the society gets, the more and deeper some of us are driven into the wilderness.
Last edited: