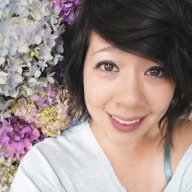 Joined

Dec 31, 2017
Messages

1,404
Hey guys!
I bought a Tiny Home on Wheels and am moving to Idaho (hopefully ID). You know what that means? I have too many heels, dresses, and backpacking/camping gear.
I am selling my Katabatic Grenadier, which they no longer make! I think I got it the summer of 2020. Even though I never use this thing, it is hard to let it go because I was on a waitlist for it and the quality is top notch. I think I paid either $545 or $565 for it, can't remember, I just know it was about $600 after tax. I took it on 2 car camping trips to test it out and realized I should have ordered 5'6 and smaller width. It is just too big for me and takes a long time for me to get it warmed up.
Since those two trips it has been stored indoors and in the cotton bag. I have washed it once exactly as the website instructs.
Specs:
Quilt: Katabatic Grenadier 5° with super fluffy draft collar
Includes: Cotton storage bag, stuff sack, pad attachments
Weight: 30.5 oz / 1.91 lbs (my personal scale, hopefully it is correct)
Fill power: 900 water resistant down
Fill weight: 18.6 oz
Defects: Wasn't able to find any
Paid price: ~$600.00
Asking price: $350.00 OBO - free shipping unless you live somewhere where it is going to be excessively expensive.
Personal thoughts if anyone cares: I now own 2 Enlightened Equipment quilts, I do love them. However, the loft and quality of Katabatic is amazing! This thing is so lofted I can't even put my arms on top of it without them falling over the sides. If you have cold feet, nothing has kept my feet toasty like THIS quilt. I just didn't want to be on a waitlist again and their coldest quilt now is a 15 degree.
DM me if interested or have any questions. Sorry, not sure why the pictures uploaded sideways and can't figure out how to fix it.