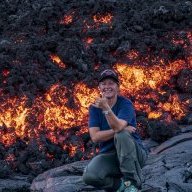 Joined

Jan 19, 2012
Messages

4,070
In early January Southern Utah received a good amount of snow in the mountains and with temperatures really low for a while the snow stayed for quite a while, even in Zion.
I just moved to St. George a week earlier and was anxious to see some snow nearby and simply get out and explore the area. Even here I kept the old habit and left my snow shoes in my car during the winter. You never know, maybe there are some opportunities to use them.
How right I was. I had business near Hurricane that day and somehow I was totally tempted to get somewhere else. I drove to Virgin and from there I headed up Kolob Terrace Road.
Was it open in winter? Would I find some snow?
I definitely found some snow and it was a lot. Eventually I ended up near the big S curve approximately half a mile before Wildcat TH. The road was inaccessible past that point or maybe you have chains.
I parked next to half a dozen other cars with trailers and snow mobiles and couldn't wait to get started.
The whole area looked so awesome and I went for a nice late afternoon/sunset snow shoe trip .
view toward Firepit Knoll
some of the snow drifts were at least two feet deep, maybe more, and I had to find my own way cross country.
deer tracks
Later I discovered a recently used trail and followed it for quite a while before turning my attention again to a different area. I wanted to find a good spot where I could take some shots of Zion in the distance.
Selfie on the trail. Underneath the trail was still a foot of packed snow
The light was getting better
shortly before sunset
and then,finally, a few nice after sunset shots. But with only having my point and shoot camera that wasn't an easy task. I wished I had a tripod.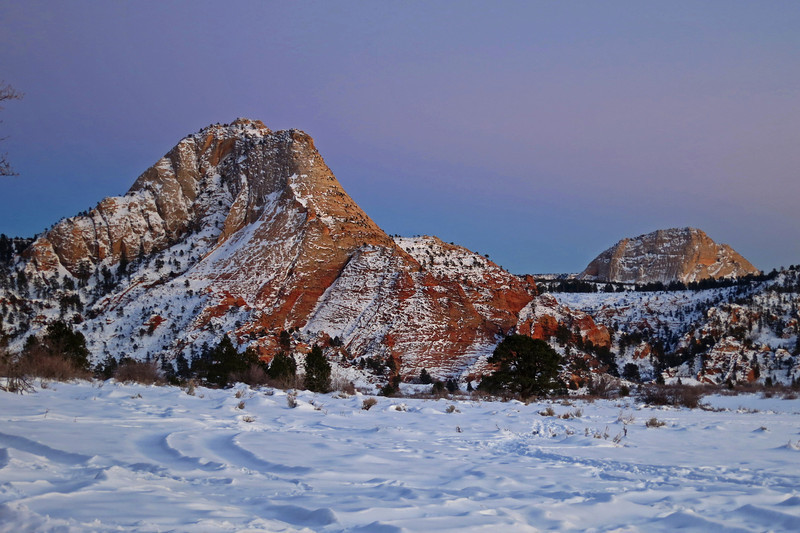 Northgate Peaks
It was a great little trip and I repeated it a few days later.
Featured image for home page: