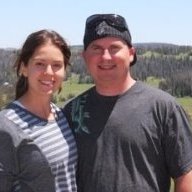 Joined

Dec 11, 2013
Messages

2,140
My dog, Fender, and I headed up AF Canyon to do some snowshoeing today. Please excuse the poor photos, I'm no pro, and all I had was my cell phone. My goal was to hike from the Pine Hollow trailhead to the summit (via the singletrack) and to return via the road.
We started out at Pine hollow around 1:30. I planned on eating lunch on the trail and it was my motivation to keep going further without a break. We passed a father with 3 kids snowshoeing, a couple road bikers, and one other guy with his dog. Apart from that, we had the place to ourselves.
I started out with the yak trax and didn't put my snowshoes on for a good mile or so. I realized that even though I had traction, I needed a bigger footprint to distribute my weight better. It felt like I was walking in a dry riverbed. So I put the snowshoes on for the rest of the trip and I made much quicker time. I was starting to overhead, so I shed my midlayer and just wore my merino wool long sleeve top baselayer. I stayed plenty warm in just that.
After 1.5 miles, we arrived at the first meadow above pine hollow trailhead.
If I remember correctly, going to the right connects to salamander flats and eventually connects to the road. We went left, to connect with trail 157 .5 miles later. Trail 157 is part of the Great Western Trail (aka the Ridge Trail).
Sure enough, we came to the second meadow where it connects to trail 157. Going to the right takes you to the summit, and going to the left takes you towards Pole Line Pass (probably still a good 9 miles away).
Across the meadow is this interesting looking structure. I remembered it from a mountain biking trip up there a few months ago.
I decided this would be a good place to stop and have lunch. I know that alcohol stoves don't do too well in the cold temps, but it was pretty warm, and i insulate it from whatever its resting on.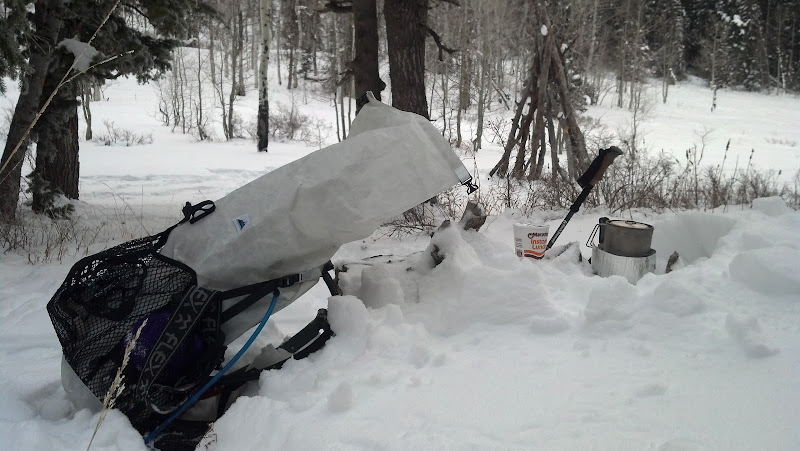 The soup was stale and nasty, but it was warm. I didn't feel like it gave me much energy, so I wolfed down a frozen cliff bar before leaving the tipi.
I think this would be a really cool area to camp at night, provided you get above the meadow a bit.
Featured image for home page: