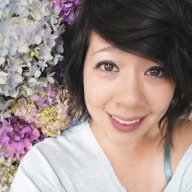 Joined

Dec 31, 2017
Messages

1,404
This gallery hosted by SmugMug; your photos look better here.

evermoremoments.smugmug.com
I had been waiting carefully and checking for updates on the opening of Tioga Pass. By chance, I had showed up opening weekend last year, and it was the most beautiful trip I had taken so far, and I didn't even get out of the car! There is something about snow that enhances everything, in my eyes.
Even though Bobbi isn't fond of snow, she agreed to go with me. TIoga Pass was supposed to open the road to unrestricted use Monday, July 1 at 08:00, we showed up at 08:30. I had kept reading that the snow was high and they had delayed opening the pass, so I was very excited to see walls of snow again. However...no snow. Basically, the Pass was such a let down. It is Yosemite, so yeah...it is pretty, I guess, but the previous year left my expectations too high.
I still had hopes that there would be snow on the trail though! The plan was to go to both Lower and Upper Cathedral Lakes, which would be a total of ~8 miles. However, with the snow and constantly losing the trail, it took us 5 hours to hike the 3.5 miles to Upper Lake.
SNOW! We ended up not using snowshoes or microspikes…I think the spikes definitely would have helped with some of the many falls, but eh...we were lazy and just kept walking.
So pointy!
I fell in love with this reddish orange color. One of the things I want to go back and take pictures of.
Got pretty wet, but...I like teeny, tiny flowers.
Bobbi was struck by an awful headache. We spent some time snacking and then headed back.
Bobbi, making falling look cool.
Luckily, the trip back down only took 2.5 hours. We stopped to have dinner and made the 4 hour drive back home. I was pretty bummed again about not taking the time to take photos I wanted, but the trail really owned my booty. Just another reason to go back though! I know you can backpack there, so that might be a good option for us and our slowness. So much hiking to be done and so little time.