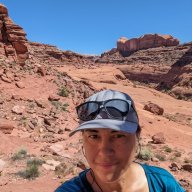 Joined

Jan 11, 2018
Messages

766
Last January I stumbled across a mention of the Snow Canyon rim traverse, which turned out to be a fun adventure. I gained the ridge near White Rock Amphitheater, and going counter-clockwise, descended near Red Sands trail. This year I decided to do it clockwise add a few miles by starting closer to the southern end of the ridge by Tuacahn Center for the Arts. It's also possible to start even further south at the Red Mountain southern terminus in Ivins, but that seemed to me like less scrambling and more sand slogging.
Logistics
Start/end: I started at the Padre Canyon trailhead. It's a loop, so direction (clockwise/counter-clockwise) and start are flexible.
Mileage: 15+ miles
Elevation gain: 3000 ft+


Difficulty: class 3-4 depending on the route into or out of White Rock Amphitheater


Navigation: Helpful to be able to have some route-finding skills for hiking and scrambling. Infrequent cairns on Red Mountain trail.
Filterable water: unreliable; may be some in potholes after recent rains or snowfall
Designation:
Snow Canyon State Park
,
Red Mountain Wilderness
Fees: yes, if parking in Snow Canyon
Nearest town/gas: Ivins, UT
Date hiked: 16 Mar 2019
References:
Red Mountain trail
Very Approximate Route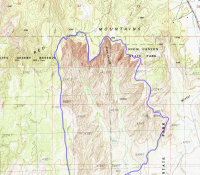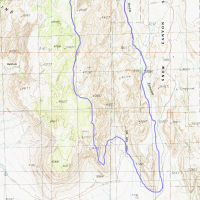 Trip Report
I had planned to park closer to the Snow Canyon campground, but there was some sort of race going on and I didn't feel like waiting in the growing line of traffic. Instead I started at the Padre Canyon trailhead. I took the Padre Canyon trail over to Tuacahn, scoping out possible routes onto the Red Mountain plateau. After briefly checking out the Tuacahn Saturday market, which was disappointingly far from a farmers' market, I headed up the ridge. I ended up having to contour back south to gain the plateau since the rock was extra fragile from the relentless winter storms.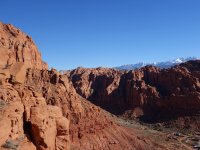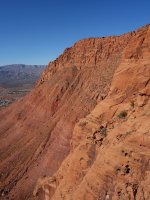 After some fun ridge scrambling I reached a secluded slickrock valley. I zigzagged around short drop-offs and cliff faces and made my way to the rim proper.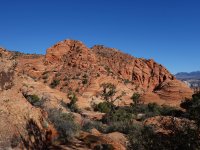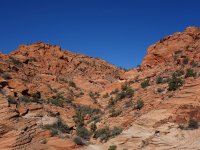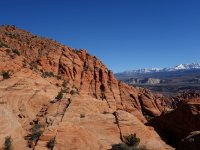 Once on the rim I started to see cairns from the Red Mountain trail proper. There was some sand dune slogging and meandering through a huge stream cut with walls higher than my head.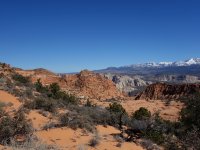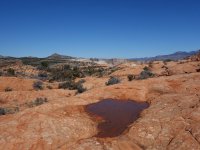 I passed the Red Sands descent and the landscape changed dramatically into undulating white sandstone with pine trees. Here I ran into the first group of hikers.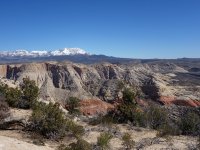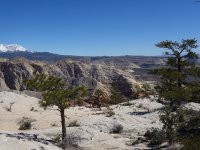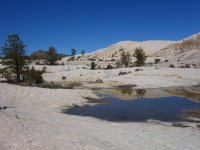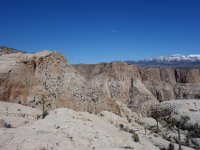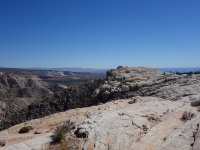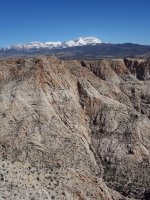 More people emerged as I got closer to the Red Mountain trail and network of trails to various overlooks, unsurprisingly popular with the sweeping views into Snow Canyon.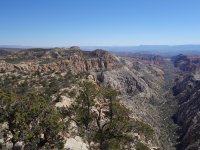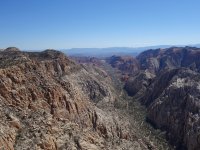 I left the trails and continued along the rim, summiting various "bumps" as I made my way toward the ridge exit.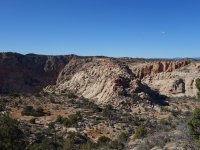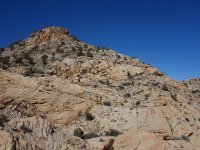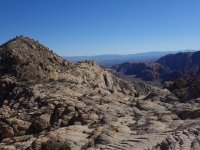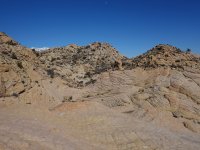 Finally I could see people White Rock Amphitheater below and just needed to figure out the best way down. I found a short 4th class downclimb into the amphitheater area, and was immediately greeted by a tiny girl who screeched at me to watch her slide down the sand hill in her saucer.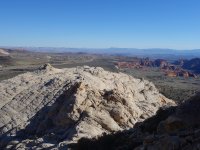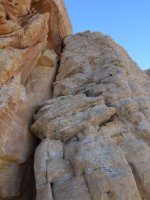 Far too much excitement for me, so I found a slot canyon/drainage that avoided the family area and made a direct line back to West Canyon dirt road. The drainage eventually cliffed out, but an easier path lay just south. I walked West Canyon and the frontage path back to my car.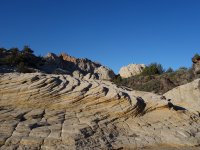 Last edited: