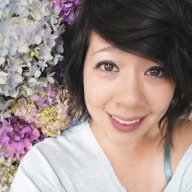 Joined

Dec 31, 2017
Messages

1,404
I am calling upon all those who have snow camped or backpacked for your much appreciated opinions and expertise!

I finally got out and did my first snow camping trip! It has been a goal for the last two years. Since I purchased my Katabatic sleeping bag last year, I felt prepared.

I had an amazing time and cannot wait to go again! However, I don't know anything about snow...hiking in snow, falling in snow, playing in snow. Snow eludes me.

The second night that I was out was supposed to drop to 17 degrees, but also had unexpected record winds. I woke up with ice around my balaclava and neck of my quilt. I was waking up hating the moisture from my breath dampening these things and so I wasn't surprised that everything was frozen in the morning. I was just curious if this is preventable or just normal and should forever be expected?

I tried covering my mouth and nose with my balaclava, but uuuugh, hate the moisture.

Thanks in advance for your wisdom!