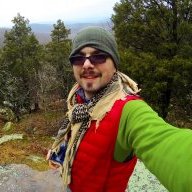 Joined

Jan 21, 2012
Messages

202
Two weeks from now. I'm taking a trip up to Michigan for, among other things, pick up a new to me kayak. (Craigslist.)
I'm getting a red 14 foot hurricane tampico kayak. Looks really sweet! Can't wait to try it out. I'll probably take my wet suit with me and toss it in the lake near my property while up there in MI.
On a side note my other reason for going up there is to check in on my camper that I left on my property last year. I've got my fingers crossed that no one has vandalized it over the past year.
Anyway you cut it a new kayak, and an overnight camping trip is a win.