Joined

May 22, 2015
Messages

1,011
After my time in Death Valley I parked it at Lake Mead Boulder Campground for a few nights with the intent to do some dayhikes. Being that I hadn't seen much rock art in a while, I had a craving. Most of the sites I had yet to see nearby were short hikes, or even drive ups with a 4WD, so I thought what better way to enjoy them but to add a scramble or two of nearby summits. Thus, a plan was hatched.
Nov 26. Petroglyph Wash, Lake Mead National Recreation Area.
My Honda Civic left we with a 3 mile hike to the rock art located in a wash adjacent to a jeep trail. From there I sought a pair of summits that, while unknown, I figured would give me great views of the mountainous terrain all around Lake Mead. It did not dissapoint and made for a great Class 2 (touch of 3) loop hike of 12 miles. The map will explain it better than words.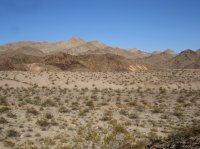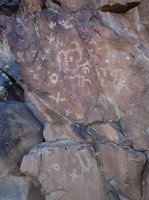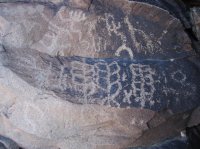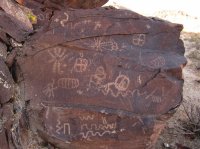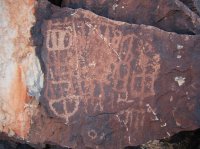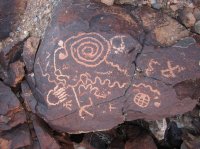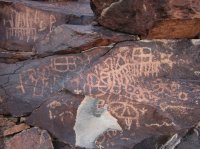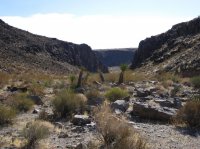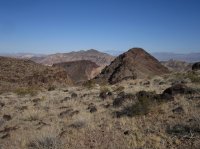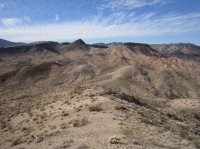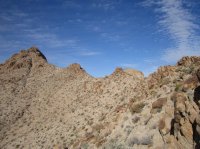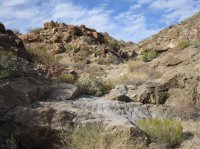 Nov 27:
I did a fairly long TH commute of 35 minutes to get to the Sloan Canyon National Conservation Area. A BLM wilderness (N. McCullough Wilderness) so preserved for its spectacular petroglyphs. Lots of info in the web. The rock art is a 3 mile round trip hike up a pleasant canyon wash with a couple nice Class 2 dryfalls to scramble. The rock art starts immediately beyond the dryfalls. Very impressive displays.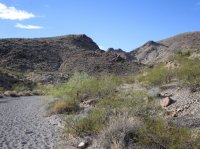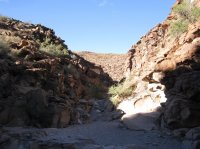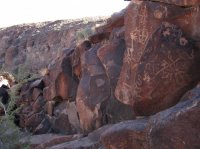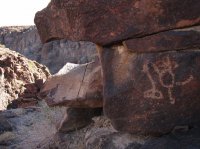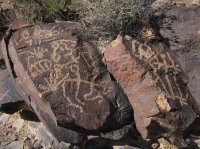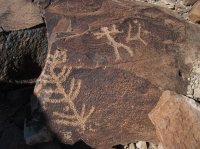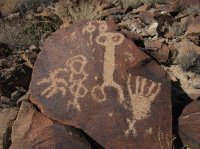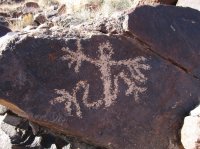 Then it was time to head SE up a side canyon to take me on a pleasant scramble of Sutor Benchmark, an area highpoint. The north ridge is mostly a pleasant walk, except for the 30 mph winds of the advancing cold front.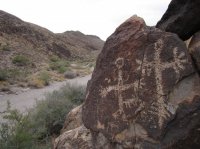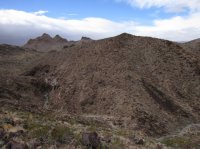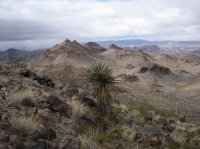 From Sutor it was time to descend west to connect two very interesting pinnacles with assorted Class 3 scrambling, occasionally loose, to run the traverse. Fun stuff, even in the wind and light rain. The first pinnacle, Canine Crag, I gained from its Class 2/3 SE slope. Continuing down its solid and aesthetic Class 3/4 NW Ridge, I accessed the next crag via its SE Slope as well.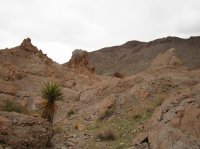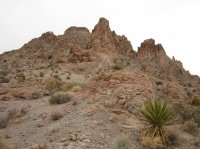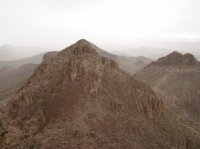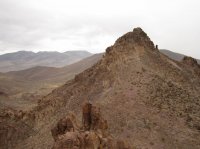 I descended the NW Ridge of the 2nd(western) crag, called Feline Fang, via its Class 3 NW Face which brought me down to a maintained trail. Trail 300 returned me to Sloan Canyon and the Visitor Center.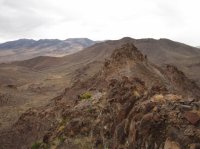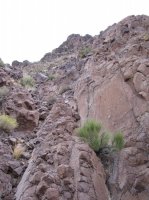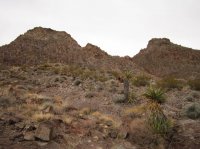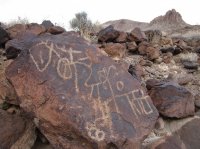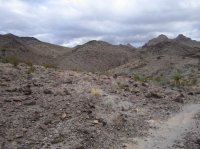 Nov 28. Willow Beach Peaks, Black Canyon, Colorado River. Lake Mead NRA.
Up one wash, lots of awesome Class 2 scrambling, down another with a couple fun downclimbs of Class 3 dryfalls. This route connects 3 peaks known by and named by the local Vegas Area mountaineer types. A 5 mile loop out of the Willow Beach Campground/concessionaire area of Lake Mead NRA. In keeping with the theme, a few riverside petroglyphs started me off.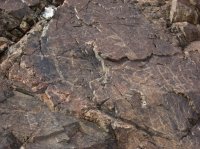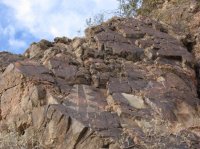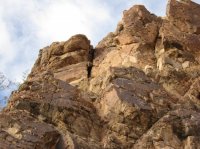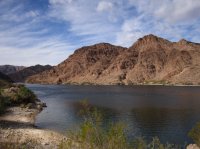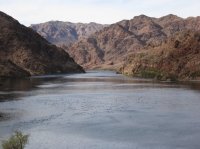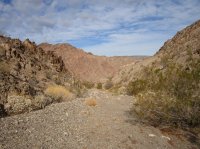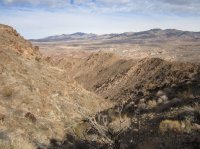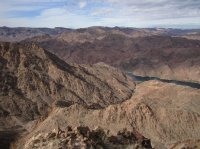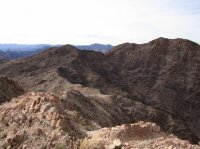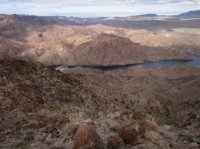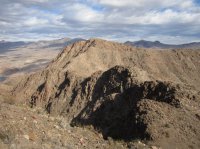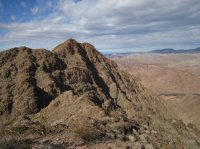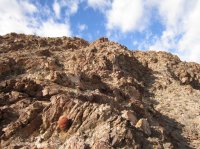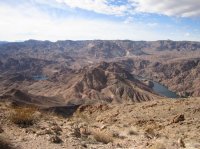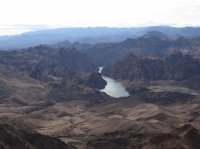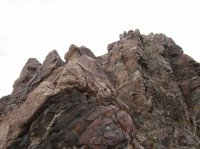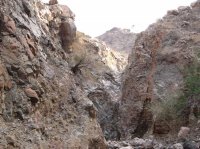 Maps: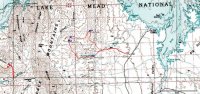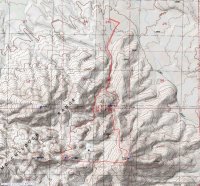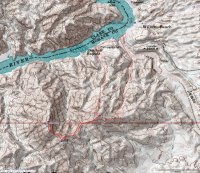 Rock Art:
https://www.flickr.com/photos/23557848@N03/sets/72157679681419985
https://www.flickr.com/photos/23557848@N03/albums/72157676092467313
Last edited: