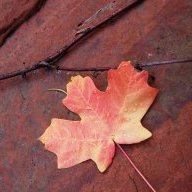 Life really is better Here
.
Joined

Apr 20, 2013
Messages

1,243
I am fighting a cough and fever. So maybe the Nyquil will rear its face in this report.
On Friday, May 31 with soccer finally over and releasing its grip on my time. My friend and I slipped out of work early with eyes on Maybird.
We made good time to the first split in the trail and went across the snowbridge for the last time in the season, at least a little apprehensively. The creek was frothing and gushing noisily below our feet.
There were some unpleasant patches of steep snow for the next mile or so that slowed us down a little as we had to scramble over the aspens bent down on the trail from the never-ending snow.
Eventually however, we hit a nice spot in the sun and broke out lunch. Kind of a trail Monte Cristo... french toast, ham, monterey jack, maple syrup butter and apricot preserves. It was good.
I keep saying I am going to retire my Tecnica's from their winter hiking duties, and this may really have been the last trip for them.
We made the climb and the over and up to Maybird with our snowshoes on. The afternoon snow was like pina colada slurpee slush. We heard sloughing all around us as the fresh snow from that week was slipping down the steep and sunny apertures.
Last time we had made for Pfiefferhorn, she had remained in the clouds. Today she came into view. I love that view.
We were walking virgin, slurpee snow the last day of May. It was blinding and wonderful.
Birds and squirrels called all around us in the pines.
However, clouds were gathering and the forecast was proving correct.
We found a good sheltered spot, just up from the tarns that were buried under feet and feet of snow below and setup camp.
The sun went away and the wind picked up.
We sat down with a view of Pfieff, broke out the little stove and the new grill that I had just purchased and pulled out a steak. I had thought I had grabbed one of the NY Strips from the freezer that I had pre-seasoned with Montreal Steak, but alas, EVEN BETTER, I had grabbed a Ribeye from my birthday dinner!
We skewered it up and cooked it nice and medium rare while taking in the views.
The last of dinner was enjoyed as thunder started to boom around us. My soaked feet were freezing at this point. So I cleaned up quickly and went to the tent where I put on my down booties and listened to the thundersnow as it pounded us. Lightning cracked and lit up the sky overhead. It went on and off for a while. Sometimes grapple, sometimes rain, sometimes snow. On it went into the night.
I slept with my arms out of my sleeping bag and the door partway open. Low thirties are pretty balmy for snow camping.
Dawn came with a little bit of promise.
I wandered down to the tarns and took some photos. We had a couple visitors who had skinned up and arrived right at sunrise and right before the clouds overtook us with heavy snow again and just a few bouts of thunder this time.
The morning colors:
Across the way, Twin Peaks had some good light.
The first little bit of the sunrise hit Pfieff, before clouds swallowed her.
Rain poured down, so we took a short morning nap, waiting for it to break. We had a hard exit time as we were to meet a friend for the Champions League final (my team lost).
So as soon as the weather broke, we were taking down camp and on our way to make it in time.
A goodbye view of Pfieff.