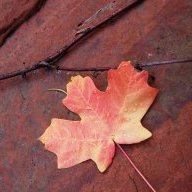 Life really is better Here
.
Joined

Apr 20, 2013
Messages

790
Last night, after work I took off with a couple of coworkers to go for an evening hike and snowshoe.
The Wednesday night hike a couple times a month is becoming a real thing. What a great way to break up the week.
We parked at Tibblefork, hiked a little bit of the road and then cut up the trail to Silver Lake Flat.
As it was dark, we used the road on the way down, it was like a half mile or so longer, but varied the scenery and had some great open views. We saw one person on the trail and no snowmobiles. On the way down we did not use headlamps and just enjoyed the reflected city light from over the top of Timp and Box Elder.
The only noise on the way up was our talking. On the way down it was a few blissful miles with only the hypnotic crashing of our MSR's on the slick, snowpacked road and the aroma of a skunk wafting about... unless that was one of my coworkers.
It was a great time that we finished off with tacos al pastor at about 9pm.
Given the time of day and that it was overcast, picture opportunities were few.
Timp does not need anything special to stand out.
A few brief moments of color.
This cloud is worth the love of some noisy pics.