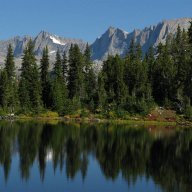 Joined

Aug 18, 2015
Messages

399
Spent a few nights at Leonard Harrison State Forest in Pennsylvania. It's at the North end of Pine Creek gorge otherwise known as the Grand Canyon of PA. This was a trip with my uncle. He isn't in the best of health but wanted to camp and hike again, reminiscing about his week long section hikes of the AT back in the day.
Had to wait almost a month for my shoulder to heal and some decent weather. Finally got it a few days before they closed the park. We did a 5 m round trip hike on the northern section of the West Rim Trail. Clouds of gnats would swarm every time the sun came out. There's a blur in one of the photos - gnat, not dirt on the lens. I fished another portion of the canyon in May with some friends - good brown trout water.
There's a biplane tourist run over the canyon. Brought back memories of his father who flew a biplane in the 1930's. Was known to have flown his dates to drive in movies. On one occasion the engine cut out and he successfully landed the plane in a cattle pasture. Not sure if he got a second date after that one...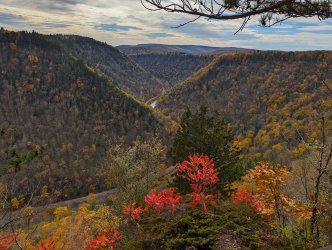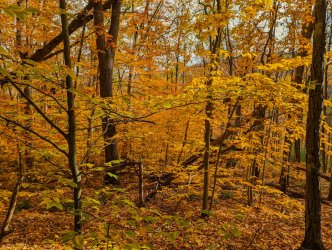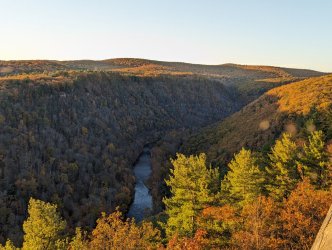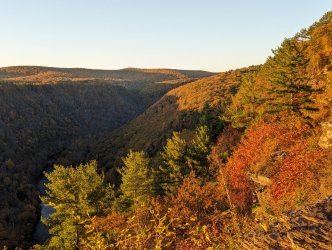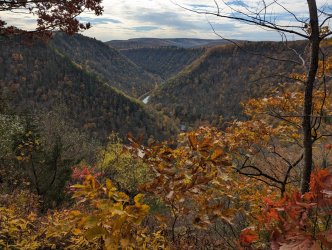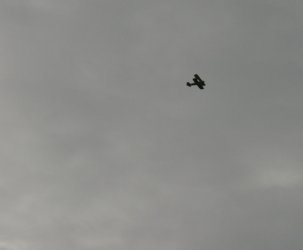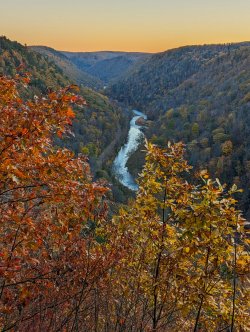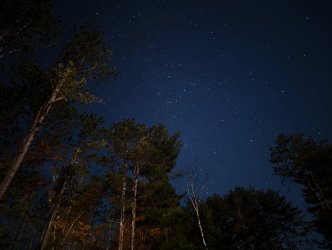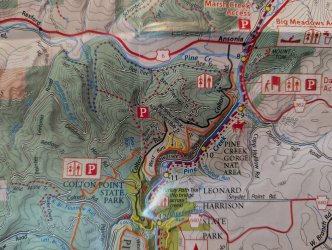 Last edited: