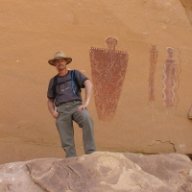 Joined

Jun 14, 2012
Messages

715
So, I bought a new, even longer lens last week (Tamron 150-600). Have really enjoyed my Sigma 150-500, don't want to sell it, but it has to go to help pay for the new one. Want $700 for it.
You can search for my posts in wildlife thread here to see lots of pictures taken with it, or PM me and I'll send you links to some examples.
I hate selling anything on KSL. Seems like it always ends up being a PITA. So it would be nice if anyone here could use this lens. That said, I did just post it on KSL...
KSL ad is here:
http://www.ksl.com/index.php?nid=218&ad=28556573&cat=659
Just pasting in the text from that ad below:
---------------------------------------
Sigma 150-500 f/5-6.3 DG OS HSM APO Canon mount
Very good copy of this lens. I bought it new two years ago, got many sharp
images with it. Can send links to examples if you contact me and
ask.
Glass is 10/10. Have never needed to clean elements, just blow off
occasionally, literally never touched by me.
Body is 7.5/10, some small
marks from being carried.
Comes with all original packaging and paper
work, hood, caps, nice case, strap.
$700.
Have really enjoyed this
lens, would like to keep it, but have new 600 so my Sigma has to go.
- DAA
Last edited: