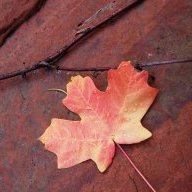 Life really is better Here
.
Joined

Apr 20, 2013
Messages

766
I thank everyone who posts reports.
I do love the one-off shots and seeing the different places where everyone goes, but I love the trip reports most.
If you hate mine...

Then good news! This one is the first in two, but let me start at the ending.
To be standing on those red rocks early on a Saturday morning was fantastic. My stomach still turned at the thought of the descent- I think I could climb about anything so long as I did not have to go back down. However, recently the focus has been on enjoying the moment.
"There were ups and downs on those alpine peaks
There was higher grounds, there were canyons steep
But we made our way with our voices proud..."
For sure I enjoyed the moment.
Honestly, I still am.
Summer aka late Spring was in full swing this past weekend. Luckily flowers outnumbered people on the lower trail by just enough as my friend and I pushed on in the afternoon sun.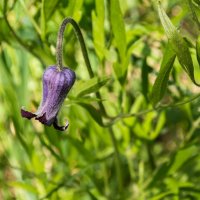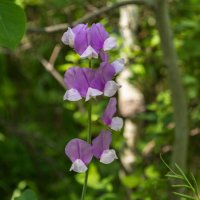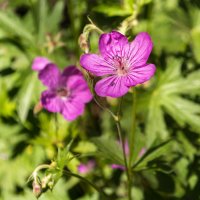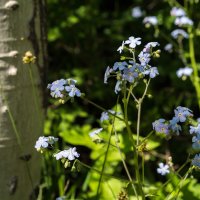 Serviceberry was in full swing. Amelanchier or Shadberry... White blossoms literally covered the mountainside.
This lake is where most of the action takes place in the soon to be released prologue trip report, so we will show off some of its emerald loveliness and move on.
Areas covered in snow two weeks earlier were mostly clear, muddy, sprouting, greening, blooming, all in full swing and vibrant in the hot afternoon sun.
The rest of the route literally lay straight ahead and overhead.
This tree, surrounded by a temporary snowmelt pond was intriguing.
The granite also was mesmerizing.
We wandered for a while in the dwindling sun after dropping our light overnight packs near some impressive elder pines. These others were also beautiful.
The next day still soared overhead in the evening light.
Dinner was noodles in peanut sauce and a chicken curry. Handmade or self-dehydrated by my buddy's friend. They tasted great.
It was nice and chilly in the shade.
After sunset we lingered at the almost repetitive sights that were still amazing in all of the various dressings of light.
Awake just after 5... well as normal, technically awake once at 1am, then again at 445...
"I'm too young to feel this dang old..." (you can insert Garth's tune here, or more appropriately Kings of Leon)
No clouds, so only a few moments of subtle color.
We did not really commit until we were halfway. Then it was up and at it.
The views on the way up were nice, very nice, on the steep grade.
"Because in better light, everything changes... Just keep one foot in front of the other."
They just got better and better...
Here is where we expose the reader to the problem to why I could not name this trip report Silver Glance Lake to Red Baldy as planned.
This peak dead center is the true Red Baldy. We stood on the slightly lesser Southwest brother or maybe sister peak just to our stage left. (A difference of maybe 50' elevation).
But I am not a peak bagger so, screw the minor detail. My ankle held up enough to get here.
Given that I had begrudgingly left some of my comfort zone to scramble up this lesser one, I was not going to ridge hop along to that one. Maybe next time we will go up to the true summit from White Pine instead.
This view south was worth sitting down and enjoying. Sure, I have shown you a half dozen similar shots as we climbed, but Really?!
Really!
We can also call this a view of camp. A few large pines down there provided cover for the night and for a nice little siesta after we made our way down.
Some of the way down, once the snow softened.
Beauty in minutia. Tiny blooms in the moss, or tundra. Delicate and a juxtaposition to the grand views above.
"If we don't try to go, we may never know...
If we find our way, we may never be the same..."
Humming House