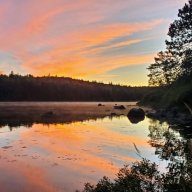 Joined

Feb 15, 2023
Messages

4
What I'm currently thinking of doing:

Day 1: Some flexibility this day - get up early, drive from SLC to Arches (timed entry secured), do Devil's Garden and maybe Fiery Furnace, head to campground outside of Moab.

Day 2: Some flexibility this day - (maybe) drive to Island in the Sky, do Mesa Arch and Aztec Butte. Could swap those day hikes out for something else I guess. I have a Murphy point overnight permit, so hike up there this night.

Day 3: Non-negotiable - get up early, back to Murphy Point trailhead, drive to Needles campground, park and do Chesler Park + Druid Arch (permit secured to camp at BS1, so stay there overnight).

Day 4: Some flexibility - Get up early, short hike back to Needles campground parking lot, then drive back to SLC. I like the idea of driving back through Capitol Reef and doing a day hike or two there, but not sold on this idea. According to google maps, I could get to Capitol Reef in 4 hours. It'd be a long day of driving for sure.

Would love to do some stuff in Escalante/Grand Staircase but worried I'll be time crunched. I'm also driving what I expect to be a 2WD SUV rental so long dirt roads to get to trail heads are probably out of the question.

Any suggestions? Things I could change? Thanks.