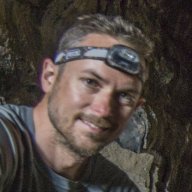 Joined

Jun 18, 2015
Messages

102
In August 2017 I set out on an
8 day solo hike in the Sawtooth Wilderness of Idaho
(link to my very detailed blog post with tons of pictures).
I created a High Route that included several days of off trail hiking and some remote sections of the wilderness:
Click here to view on CalTopo
Here's a breakdown of the route I hiked:
Day 1 - Pettit Lake to Alice Lake
Day 2 - Alice Lake to Heart Lake
Day 3 - Heart Lake to Lower Cramer Lake
Day 4 - Lower Cramer Lake to Lower Baron Lake
Day 5 - Lower Baron Lake to Lower Bead Lake
Day 6 - Lower Bead Lake to Packrat Lake
Day 7 - Packrat Lake to Hanging Valley
Day 8 - Hanging Valley to Pettit Lake
I had already begin to plan this trip when I learned about the total solar eclipse that just so happened to be passing right through the exact area I was hiking. I had initially planned on viewing the eclipse from Reward Peak, but I realized there was no way I was going to reach it in the time I had allotted from Cramer Lakes. Instead I headed over to Baron Pass which I just barely made it to before the eclipse.
View a time lapse of the total solar eclipse here:
Last edited: