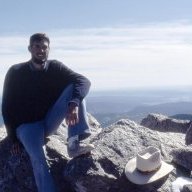 Joined

Feb 1, 2014
Messages

412
In 1979 I was living and working in Japan. While there, I had an opportunity to go up to Sapporo in northern Japan for the annual Snow Festival. Somehow the fame of this thing has never made it to the United States. I went with a small group of servicemen and women from Misawa AFB and we were the only non-Japanese I saw in the crowds. Although its not 'backcountry' in any fashion I thought it was incredibly cool and I'm posting some pictures with the hope that somebody else will be inspired to go see this spectacle.
Sapporo is across the Sea of Japan from Siberia and is about the same latitude as southern Alaska. They get an annual snowfall of about 20 feet. All of the snow and ice sculptures are life size or larger - even the battleship that you'll see below.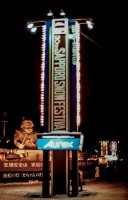 Sapporo by daylight.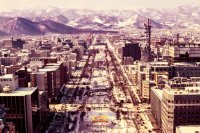 The buildings are as big as they appear to be and are made of snow.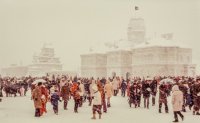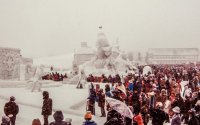 Lots of stuff there for kids.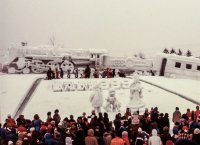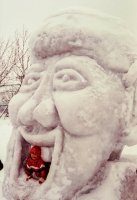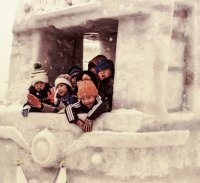 I think this is a copy of part the Imperial Palace in Tokyo.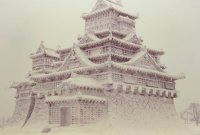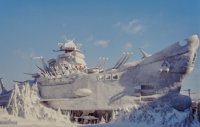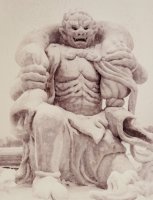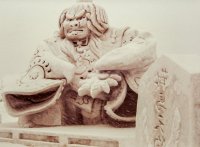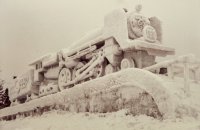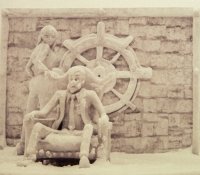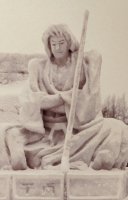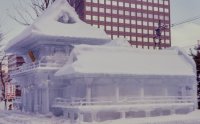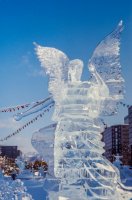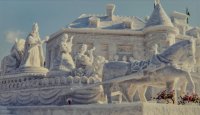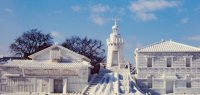 I have no idea why Popeye and Olive Oil have ski poles or why they're riding a B52 bomber - maybe a tribute to Dr. Strangelove?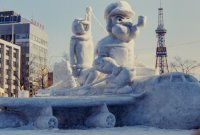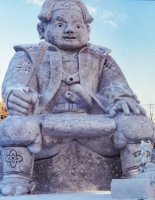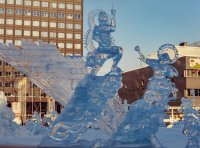 Metropolis of ice.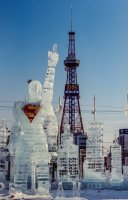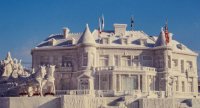 Selfie.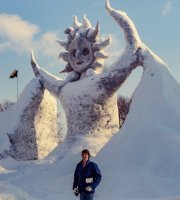 Sapporo and the Festival by night.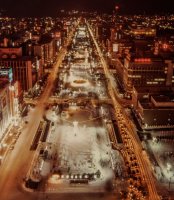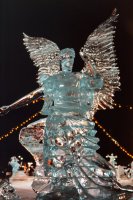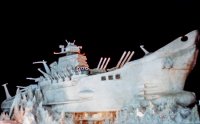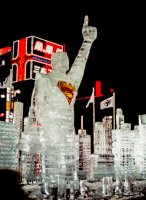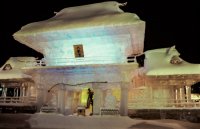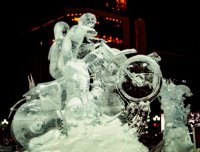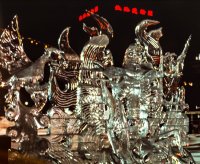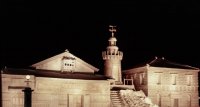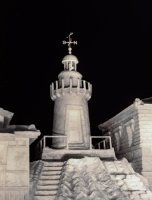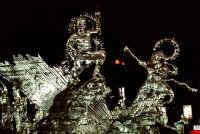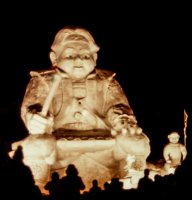 Godzilla. This isn't a good picture but I had to put it in because this is Japan after all and there's no place else that Godzilla takes such delight in destroying!