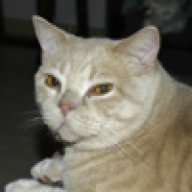 Joined

May 29, 2013
Messages

136
Coming from Blue Flat and Mesa Butte we decide to head in an eastern direction at 12S 0485090 4285470. Two Miles farther - 12S 0487750 4285730 - this road turns north towards Lone Tree Crossing but we use a smaller trail to the east.
The trail is not especially difficult nor is the landscape impressive. Some views show Cedar Mountain and some smaller volcanic features.
Cedar Mountain in a distance of 8 Miles, some volcanism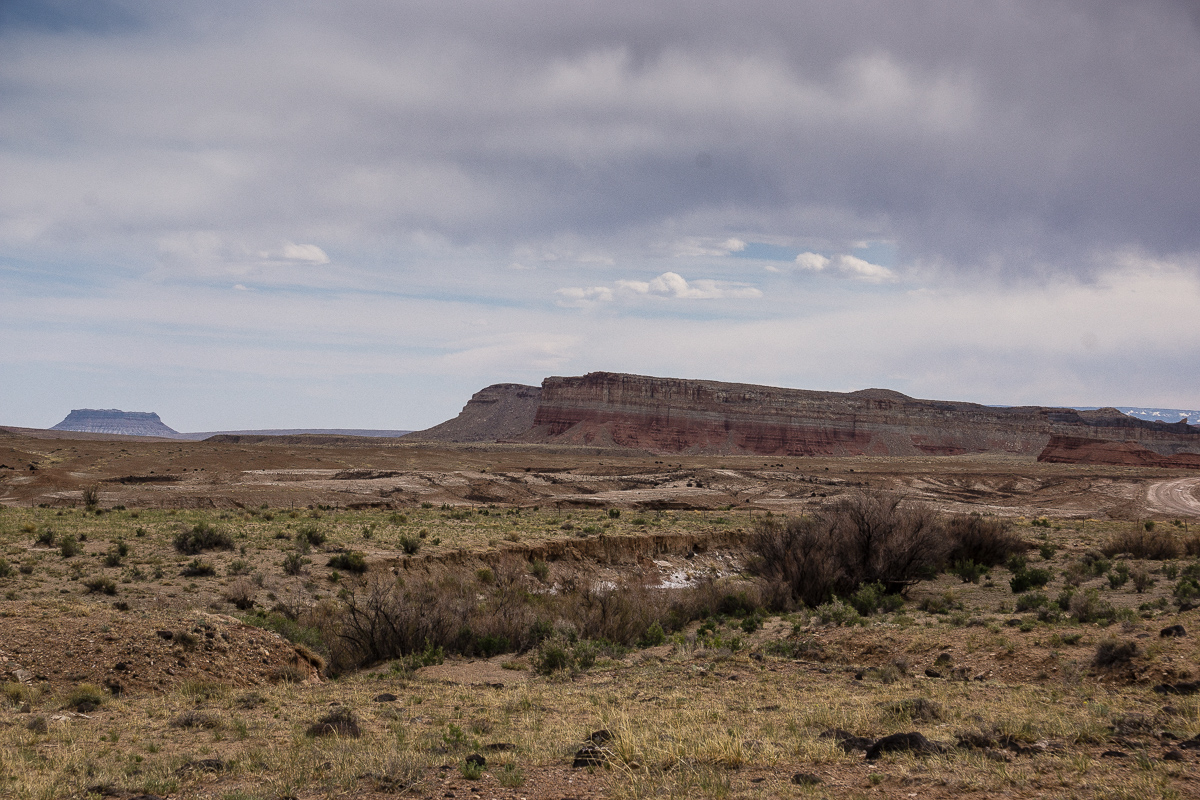 We trust our USGS Maps and learn that the Butte far left is Factory Butte, but not the famous one near Hanksville
Contrary weather over Willow Springs Wash Badlands
In a short distance from the picture spot above the only dubious spot of the trail appears. A short, relatively steep and sandy decent into a small wash with an additional sharp turn. Downhill no problem but how about uphill? (There might be another faint trail leading onto the road to Lone Tree Crossing - we didn't test this one.)
One and a half Mile to the East the trail approaches Muddy Creek. Take the left spur at 12S 0492736 4284862. It ends up above the canyon where Muddy enters the Swell.
Muddy Creek Canyon (upstream) The deep cut on the other side is the mouth of Poncho Wash
Muddy Creek Canyon (downstream)
Watch your step!
Blossoms too:
Newberry's Twinpod
Sclerocactus parviflorus (?)
Driving back to the main trail and to the left leads to another view point. Distance is a little more than a Mile. Lacking a name we call it Willow Springs Wash Overlook.
High above the confluence of Muddy Creek (left) and Willow Springs Wash (right)
The last "Big Bend" of Willow Springs Wash
Willow Springs Wash Canyon
Slaughter Slopes and Cedar Mountain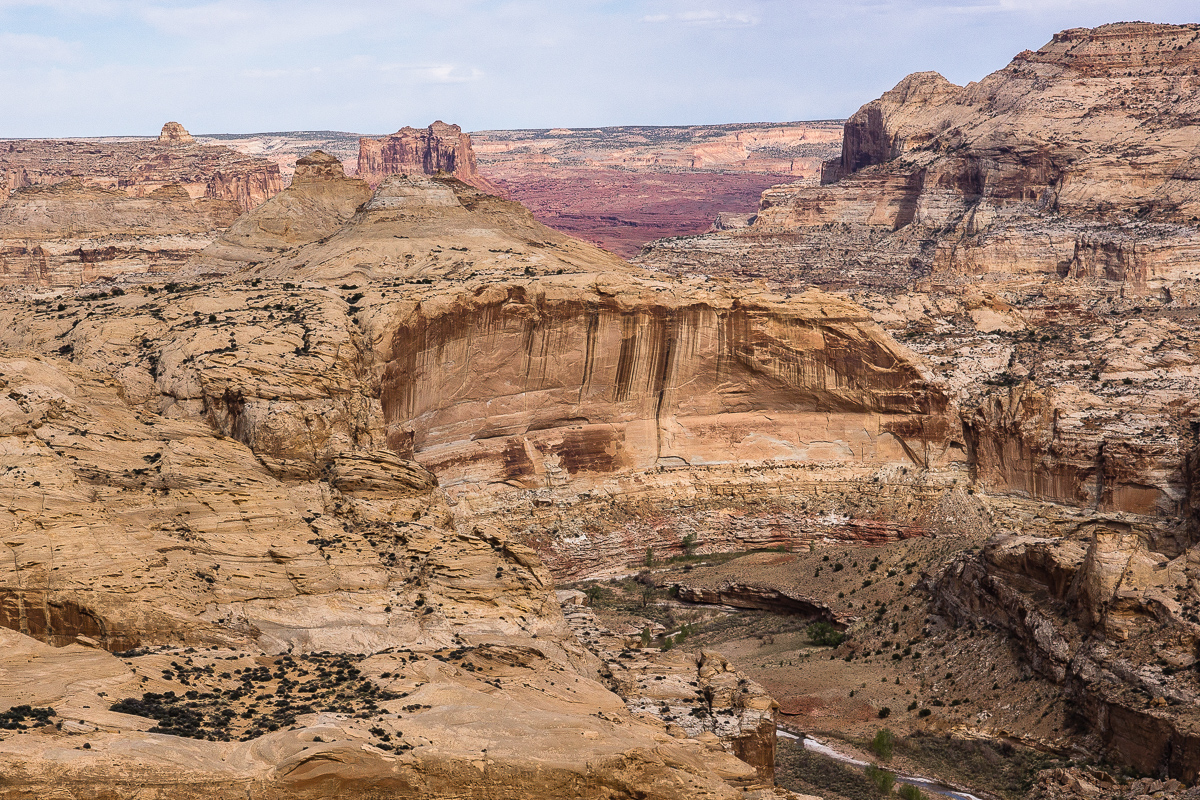 Muddy Creek Canyon - Tomsich Butte and dark red Hondo Country in the background
(
The German long version of this travel report
)
Featured image for home page: