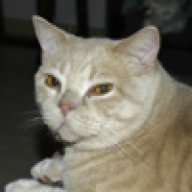 Joined

May 29, 2013
Messages

136
This is an old story out of 2006. Pictures are scanned analog slides (grainy!) with limited quality. Therefore the size is limited too.
There were stories in a book and a black and white picture from the Lower Black Box of the San Rafael River and an old sheep bridge. (We got a glimpse of the Upper Black Box years ago on a trip from the river bridge towards Mexican Mountain.) Especially the tale about jumping over the chasm on a horses back
made the place interesting.
Ranch Exit 131, Buckhorn Draw Road. After less than 4 miles at 12S 0534256, 4305470 we turn right onto a smaller road but do not drive to the culvert.
Sagebrush Bench
Down to the trailhead means to navigate through a lot of different roads and trails. A list of coordinates and what to do there:
- after 2 Miles at 12S 0537491, 4306554 turn left (Jerrys Flat)
- more than half a mile at 12S 0536943, 4307356 turn right to Rattlesnake Reservoir. Do not turn right at the next juction after a mile.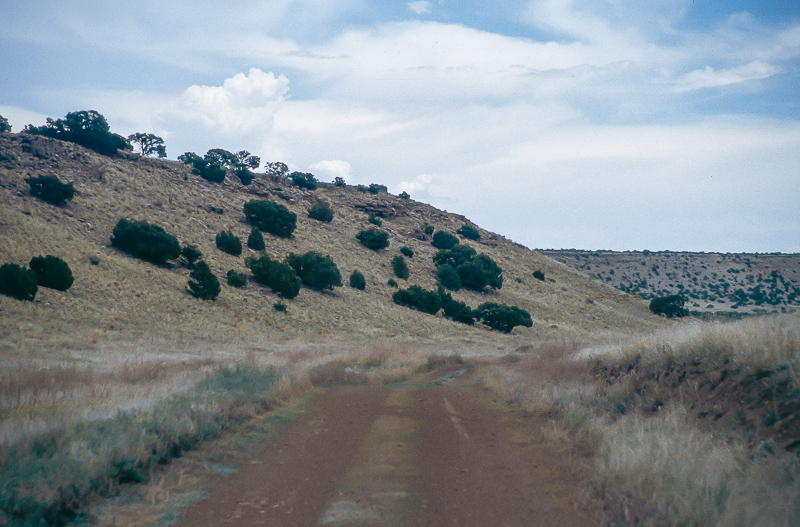 - at 12S 0537991, 4308199 straight ahead
- at 12S 0539083, 4310129 turn right
- at 12S 0541564, 4310148 turn left
- at 12S 0541982, 4312641 straight ahead
Rain
- at 12S 0541259, 4313764 turn right
Now you are on a Jeep trail leading to the trailhead (2.25 miles)
Trailhead
The length of the foot trail to Swaseys Leap is approximately 4 miles one way.
Still something like a road but closed to motorized traffic
Mexican Mountain
Point of no return
There is a second barrier that blocks the old road. On USGS Topo Maps it still run down to some point 120 feet above the river.
Behind the bench but in front of the peaks in background San Rafael River is running.
San Rafael River Canyon south of Mexican Mountain
Mexican Mountain base cliffs
Mexican Mountain
At the end of the closed 4WD road
Lower Black Box crevice
Black Box and some cliffs of the reef
Lower Black Box
Standing 100 feet away there is still the fissure but one can't see it.
Some Sunshine!
On our way back to the car
Waiting for us
We didn't find the old sheep bridge. Later we learned it fell in 1999(?).
Swaseys Leap