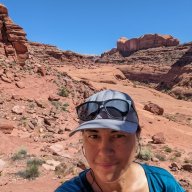 Joined

Jan 11, 2018
Messages

721
Prelude
I had just returned from a tech conference in Portland, and the local weekend temps were looking grim, with highs in the mid 90s+. Skimming through the NWS weather map for the CO Plateau, the Swell looked reasonable temp-wise, so I started digging around for ideas on
Road Trip Ryan's site
. I noticed some comments indicating that the magic float window for the class 2
Muddy Creek Chute
was open, which seemed like a great opportunity to test out my new packrafting setup. I also lucked out b/c someone was looking for a shuttle partner, so I didn't need to deal with a bike or motorcycle self-shuttle. I rounded out my weekend plans with the Good Water Rim trail, h

yped as one the most scenic MTB trails in the state

.

As is typical the past few months, I ended up working until 5 on a Friday. I still had a few things to pack and last minute grocery shopping, so by the time I picked up my sushi burrito from Cedar City, it was 8ish. I made it as far as Salina, and started looking for a dispersed camping spot.
Part 1. Good Water Rim Trail
In the morning I drove up highway 10 through coal country, grabbed breakfast in Huntington, then headed out the dirt roads to the Wedge Overlook and started my loop from there. The trail lived up to the hype, with jaw-dropping views for miles. The spring flowers were in bloom and the temps were perfect. I definitely want to head back to drop down into the canyons next time.
Logistics
Start/end: multiple options, I parked at Wedge Overlook
Mileage: ~22 miles (~14.5 on singletrack, ~7.5 on dirt roads), but shorter loop options or out/back possible


Difficulty: easy


Navigation: Map/GPS may be useful, but the trail/directions were easy to follow without.
Filterable water: none
Fees: none
Nearest town/gas: Castle Dale, UT or Huntington, UT


Vehicle requirements: No special requirements. Avoid traveling there if the roads are wet.


Date biked: 8 May 2019
Highlights: Consistently stunning canyon views and twisty trails.
References:
UtahMountainBiking
has excellent directions. It's also on MTBProject.
Notes: Car and ATV traffic on the dirt roads was minimal. If you're looking for technical singletrack this isn't it. This would make a nice introductory or family-friendly bikepacking loop, with options to cache water mid-route.
Approximate Route
Photos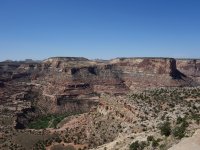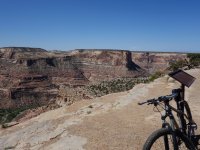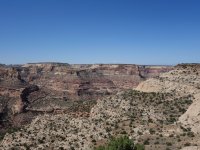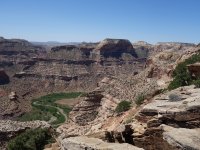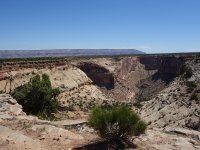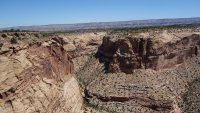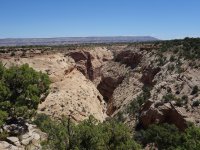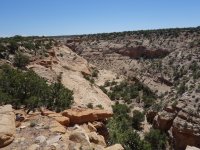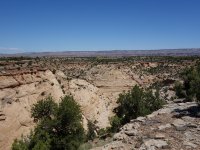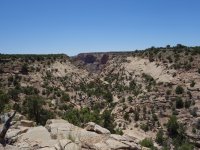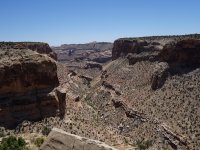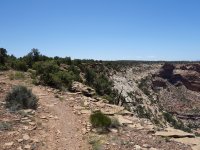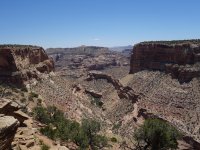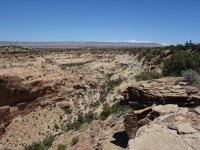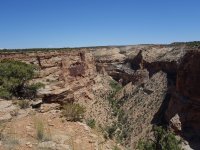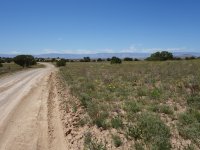 Part 2. Muddy Creek Chute Salvaged Raft Trip
After riding I stopped in Castle Dale for a calzone and checked the river flow. When I left the 4G zone it was
~170-240 CFS
and on rising a trend (this didn't hold true for the next day unfortunately). I drove the dusty dirt roads to the Chute takeout near Hidden Splendor mine. On the way in, there were a ton of rafters/kayakers on their way out. I was hoping "the Lord's Day" would be quieter.

In the morning my shuttle partner, Brian from SLC, met me on time and we carpooled to the put-in near Tomsich Butte. There were an insane number of people with all sorts of floating paraphernalia, from white water kayaks to paddle boards to pontoon boats. I am far from a water person and had a steering challenged Klymit Lite Water raft, so hoped I could keep out of people's way and not slow down my shuttle partner too much (granted I did forewarn him).

None one else seemed to be in a hurry to hit the water, so we had the river to ourselves.

The scenery was spectacular.

At first it was doable, but the river was low in spots and I had to bail out of my raft once to avoid hitting a snag. Not surprisingly my raft was basically unsteerable in class 2 rapids. A few miles in my raft made an odd sound and I suspected a leak. I flipped it over to find a 2" gash. At this point I was skeptical even with a repair that I could make it since we were scraping bottom often, so I decided I would hike the rest of the way to the takeout. Brian insisted that I hitch a ride on the front of his inflatable kayak, and after some deliberation I agreed.

In the end giving up on my raft turned out to be a wise thing, since the river continued to be shallow (as in ankle deep) and some of the rapids bordered on class 3. The flow rate had dropped that day and never peaked above ~180 CFS. I decided that if I continue with my packrafting adventures that I should either stick to deeper calmer waters, or shell out for something more durable, but still lightweight, like an Alpacka Scout. If the raft failure wasn't enough, my Sea to Summit paddling dry bag also leaked. On the upside, no complaints with my Alpacka Ninja paddle and Astral Linda lifejacket.

Near the Chute we caught up with the sole party ahead of us, and continued to play leapfrog with them the rest of the way. The rapids became more technical and one or both of us walked around a few sections. In the end Brian's kayak and m

y electronics

survived the trip. One of the leapfrogging party was impressed that we made the trip in a 1-person kayak. We hoofed his Supai kayak up the hill, and I dropped him off at his car.
Logistics
Start/end: Tomsich Butte / Hidden Splendor Mine; the 16 mile shuttle could be done on a bike.
Mileage: ~15 miles


Difficulty: class 2, possibly 2+


Navigation: Roads are mostly signed. Map +/- GPS is helpful. It would be bad to miss the takeout spot.
Filterable water: none, river water is super silty hence the name
Fees: none
Nearest town/gas: Green River, UT


Vehicle requirements: Medium clearance advised, a few sandy washes to cross. Best to have 4WD clearance for the final ~0.25 mile of the road to the takeout.


Date floated: 9 May 2019
Highlights: striking canyon and towers, old mining relics
References:
Road Trip Ryan
has excellent directions. Also see
SW Paddler
for info on this route and a longer class 3 option.
USGS discharge rate site
.
Notes: The day we went the discharge rate was below 200 CFS, which meant there were a lot of rocks. Recommend bringing something you don't mind scraping up or waiting for a higher flow rate. It's also possible to do this as a hiking route when the water level drops.
Approximate Route

missing a tiny bit of mileage here


Photos
Due to the rapids my camera stayed in a dry bag most of the trip.