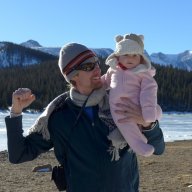 Joined

Mar 18, 2014
Messages

103
Planning on a backpacking trip to Salt Creek for late October. I just started browsing the reservation system online and it looks like Salt Creek options are open for my dates.

Anybody with experience on this trip care to fill me in before I start to dig into researching -

What would be the best route to take to see all of the glory of this hike? How many nights should I set aside for this trip? Any recommendations on camp sites?

I'm guessing the best way to do this is with a car shuttle but that may be tricky (unless someone on this board wants to go in on permits and has time to meet up. I have October 26-29 off for a desert trip.

Other backpacks I've wanted to do are Death Hollow, Buckskin or Paria (although these are a bit more driving), or Horse, Wolverine & Little Death Hollow.

What's late Oct usually like, weather wise?

Thanks for any help you can give.