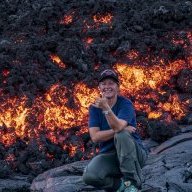 Joined

Jan 19, 2012
Messages

4,070
It seems I have to do Salt Creek Canyon by myself again which means I have to do it as an out and back hike. I've planned to stay at least 3 night, but with the double mileage I'm not sure if I can make it. Eventually I can add another night.
Last year I started at Squaw Flats TH, but somehow I want to avoid it this year because the 5.4 miles to reach Peekaboo took a lot of time and effort.
And even the TH start at the locked gate doesn't look so appealing to me due to the deep sand and water for 3 miles.
So I guess I need to start at Cathedral Butte TH.
Is there a camp spot nearby where I can stay at night and have an early start next morning?

Another thought is to just hike down Salt Creek Canyon until I reach Angel Arch Camp and then hike back out. The part from Peekaboo to Angel Arch I've done last year, so it is definitely not a must.
I'm more interested to see the rock art, ruins and cascades between Angel Arch and Kirks Cabin, so I want to emphasize my trip into this area.

Any ideas, comments, help? I'm open for everything.