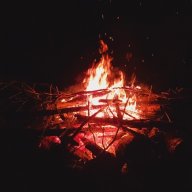 Joined

Aug 13, 2019
Messages

120
So I'm at that age where some people's blood pressure starts to go up or in some cases get out of hand, if they are not doing the right things and / or if they are genetically predispositioned.

Generally there is not a lot of sodium / salt in my diet but I'm in a situation now in which I have to be more sure about it.

Retail backpacker foods are known to have lots of sodium.

Anybody know of higher quality backpacker foods that don't? Preferably that taste pretty darn good!

Someone or many people are bound to chime in about dehydrating your own foods, and I'm cool with taking tips and suggestions on that, but I do like the no fuss nature of retail backpacking foods that are edible enough!