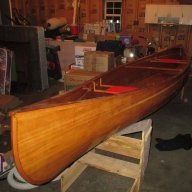 Joined

Jan 20, 2012
Messages

719
Interested in finding out how a few of you guys go about find/decide on locations to see and trip to. I know it's most likely a mix of things, but I'd be interested in the details. Here's what I do:


1. Listen. I'm always interested in hearing about cool places. I've found a lot of amazing places just by picking up on a thread or hint dropped by other people and asking more questions about it. I'm constantly mentally filing things away to research more about later.

2. Gather flyers/pamphlets/maps etc. Whenever I'm at a visitor center or other area that has papers I look through and grab the ones that look interesting. Interesting isn't always related to good graphics. Othertimes, there is an amazing picture with nothing else to go on. Both offer a great place to start.

3. Read & look through lots of books. Hiking & outdoor books are great. Geology books can be an even better resource. Fishing & wildlife books can be good too.

4. Use the internet. Lots of interesting stuff out there, but it does take some weeding through. The vast majority of the TR's and data out there is for a small selected core of popular destinations (The Wave, Goblin Valley, The Subway, etc).

5. Look beyond the readily apparent popular tourist destinations. Some smaller areas can be vastly superior in quality.

6. Ask questions. A few well placed questions can unlock a goldmine.

6. Use maps to establish the location of end destination, then chart a route that can take in other points of interest.

7. Go and enjoy! Along the way, ask the locals for other spots, and be flexible enough to capitalize on them.