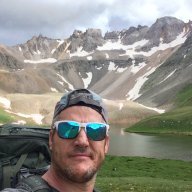 Joined

Mar 1, 2016
Messages

401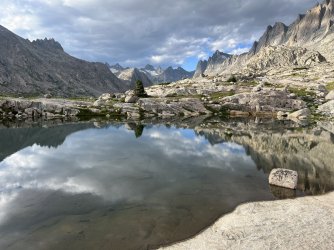 In august 2022 I had the great pleasure of completing the dixon Wind river high route from green river trailhead to big sandy trailhead. It was a most wonderful and exciting adventure. Here are some of my WRHR reflections.
The lovely square top mountain reflecting in the beautiful green river lakes is a welcome sight to start the WRHR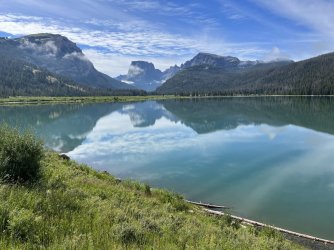 peak lake was quite gorgeous. Here is a small corner of peak lake to reflect on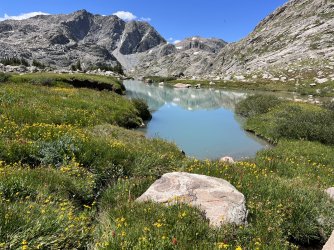 The Titcomb basin is always a spectacular sight so here is a Titcomb tarn reflection.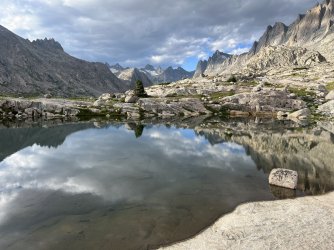 Moody clouds in another spectacular Titcomb basin tarn reflection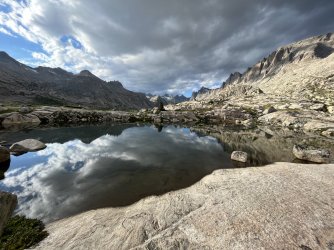 Clouds reflecting in the gorgeous alpine lakes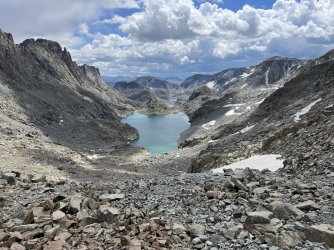 More alpine lake reflecting because the alpine lakes were awesome!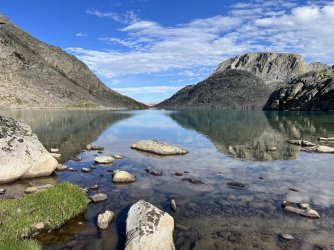 Delightful Camp lake reflections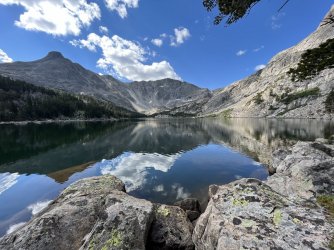 Douglas peak reflecting fabulously in camp lake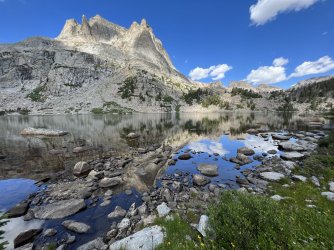 Lovely long lake reflections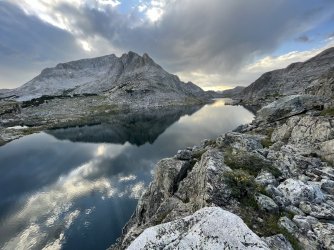 Terrific tarn cloud reflectiveness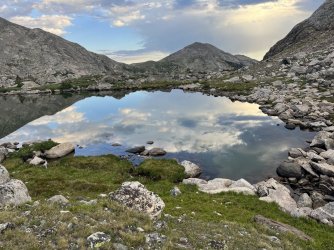 Lake 10542 cloud reflections.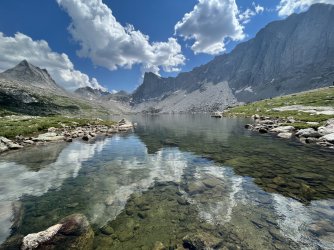 Lovely Lake 10542 made a great place for sunset reflections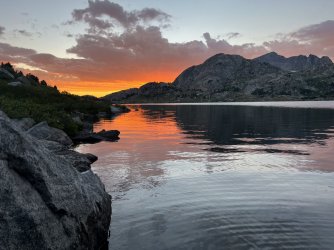 My favorite view of the entire trip however was the absolutely gorgeous pronghorn peak lake Donna reflection.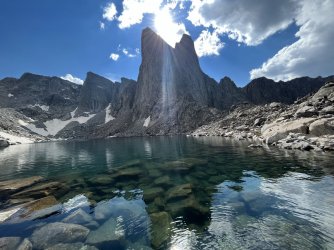 Bonneville peak reflecting beautifully in the lower bonneville lake 10521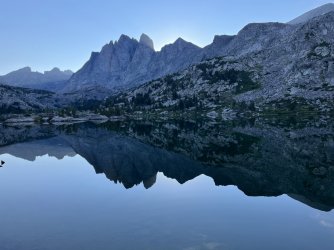 East park lakes were also excellent to gaze upon and reflect beautiful goodness.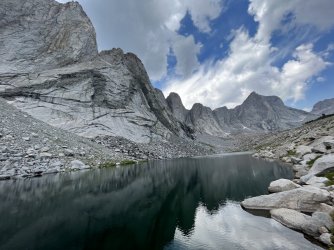 More east park lakes beautiful reflective goodness due to their granite greatness!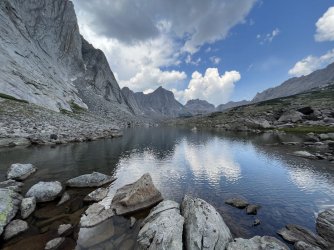 Billy's lake was a good time to reflect on the fact that we were nearing the cirque of the towers and the end of our excellent adventure.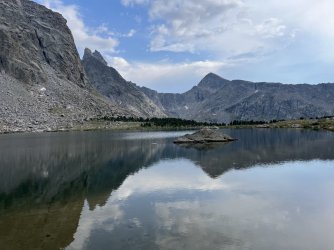 Mitchell peak reflecting quite lovely in lonesome lake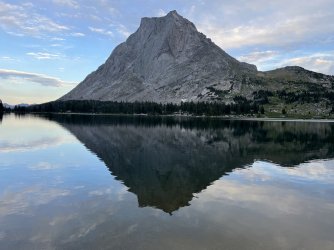 Warbonett and warrior peaks also reflecting quite nicely in the not so lonesome, lonesome lake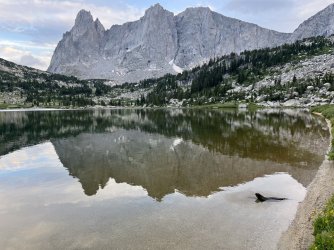 This marks the end of our reflections. I highly recommend the Dixon WRHR. It was a most beautiful and beautiful and excellent adventure!