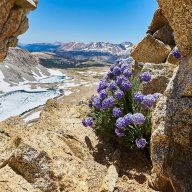 Joined

May 16, 2016
Messages

1,214
Another short trip this summer
Jun 3 - 4 2019 (1 night)
Red River Gorge (Daniel Boone NF)
2019 bag nights: 4
I wanted to test out a lens for astrophotography and got permission for a quick overnight trip. At the last minute, my wife suggested I take my son for some boy's time, sure why not since I was not planning on anything hard.
We had an easy hike to "The Veranda" where I was a little disappointed to find a solo camper already set up. I figured I'd have the place to myself in the middle of the week. He had a hammock so was back in the trees while we setup the tent near the end and a nice view. I talked to him a little bit before dinner and probably would have chatted more, but this was supposed to be "boys time" with my son.
Texting mom with my InReach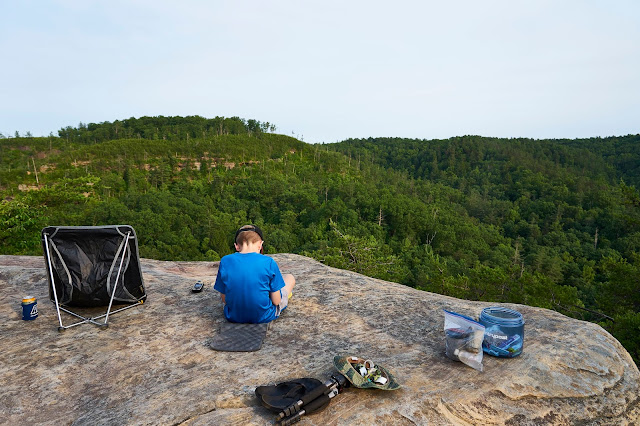 Afterglow from the sunset, this is looking east towards Hansons Point
My son went to bed and I watched the stars and had a splash to drink, but it was pretty obvious that the clouds were going to ruin astrophotography.
I left my camera set up to take photos all night. There was enough humidity that the lens ended up coated with dew by the morning, but you can still see the milky way rising here (about midnight).
We woke up and made a small fire in an existing fire ring. He had hot chocolate and I had some coffee.
While packing up the tent, we found a small praying mantis which he thought was pretty cool.
Then one last photo ...
... and down the trail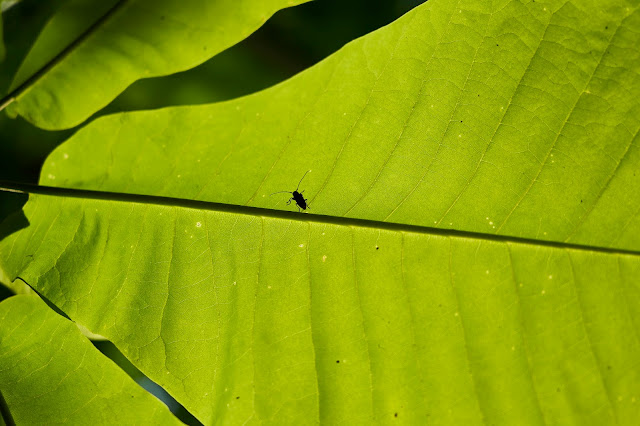 Grays Arch, notice my son in the lower right corner for scale.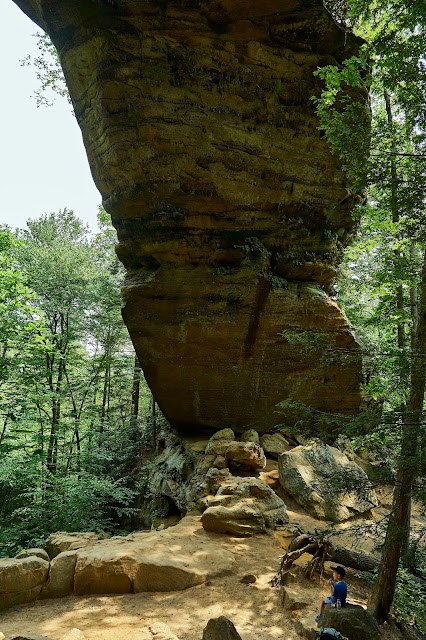 Then pizza at Miguels and home. Note: we don't usually drink soda, but this was a "celebration". He wanted Sprite but they only had Mountain Dew. I told him that I loved it when I was his age (can't stand it now). So his first Mountain Dew, he thought it was awesome and mentions it all the time. I think he needs to go backpacking again if he wants some more
A great trip with my son, I'm glad my wife suggested that I take him.