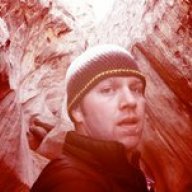 ^^^^^^^^^^^^^^^^^^^^^^^^^^^^^^^^^^^^
Joined

Jan 18, 2012
Messages

464
Alene and I were able to celebrate our 7 year anniversary by doing a hike up Little Cottonwood canyon called Red Pine Lake. Neither of us had done it before so it was fun to have 6 hours to ourselves to hike without kids or anything else to slow us down.
The trail was really nice and for about 3/4 of the way up, was clear of any snow. It wasn't until the last 1/4 section of the trail that you started to hit snow, and eventually nothing but snow. It was fairy steep as you got closer to the top and challenged me a bit, mostly because of the snow (hiking in trail runners and shorts).
Beautiful Aspens along the way up
Found this avalanche control cannon off the trail a bit
Trees thicken up a bit
A hazy view looking down toward salt lake valley
The snow starts; this was covering a creek coming down the mountain
Getting close to Red Pine; All snow from here on out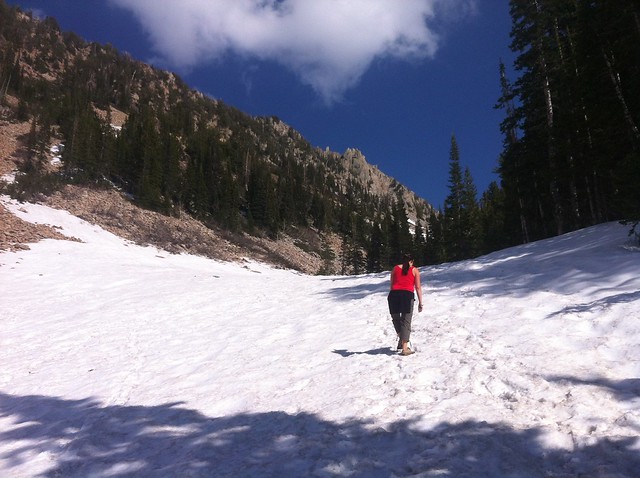 We ran into these cool people hanging out up there for the day with a few snow sleds and blow up mattresses. They're friends with the owners of "Wing Coop", so they were cooking up chicken wings for people passing by and giving them out for free. I'm not a huge wing guy, but they were really good
The hill they were sledding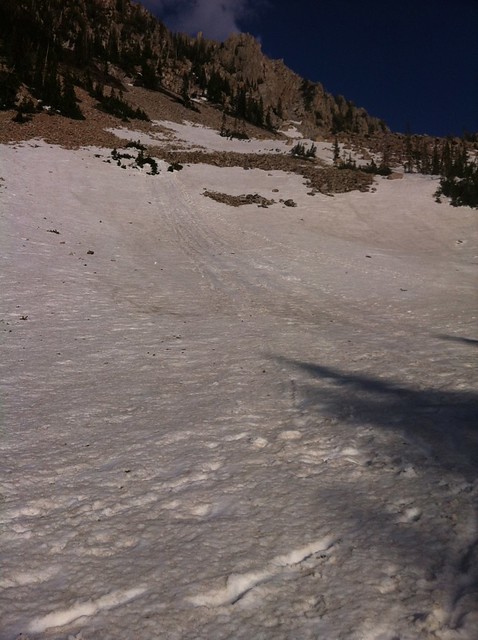 Red Pine lake with un-named peak (not Pfeifferhorn) in the background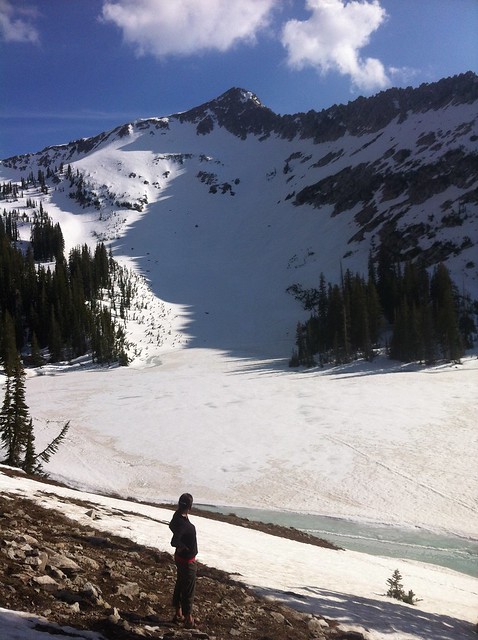 Working our way back down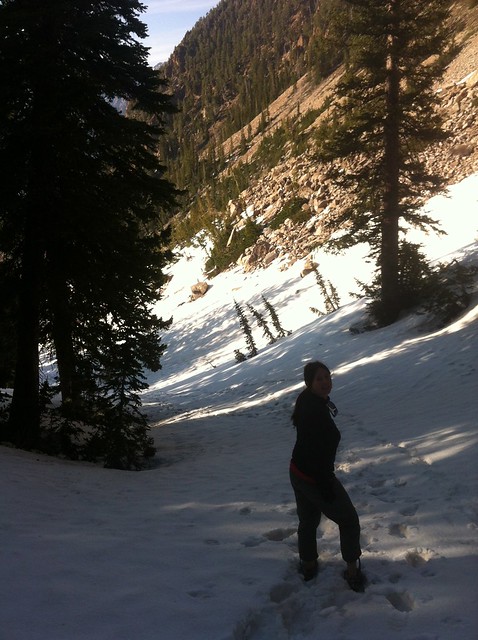 Loved this design on the bark; not sure if someone did it with a knife, or if it naturally happened this way.
Red Pine was a beautiful hike. I long for making time for more hikes like this with Alene. I wished I had "the bug" when we were early in our marriage and have time, but now I look forward to the times we can get away and do these things and to future days when it will be easier for us to get away. She's a great companion on a hike and often kicks my butt and inspires me to push on.
Featured image for home page: