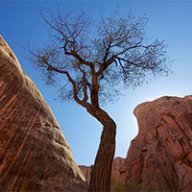 Joined

Aug 9, 2007
Messages

12,947
Just saw this and thought I'd repost here. I figure there's a pretty good chance more than a few BCP'ers will be up in the Winds this coming week.
---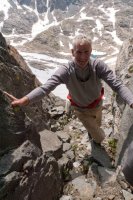 http://www.postindependent.com/news/7149944-113/udall-june-randy-search
CARBONDALE — Environmentalist James "Randy" Udall, 61, has been reported missing in the Wind River Range of western Wyoming, near the town of Pinedale, after he reportedly went hiking alone and failed to return as scheduled on June 26.
His daughter, Ren Udall, confirmed to the Post Independent on Monday that her father was missing, and that search and rescue teams were hunting for him.
She declined to say more, explaining, "We're just trying to keep the phones open and do some logistical work from here."
According to a reports on the Pinedale.com website, Udall headed out from Elkhart Park, a popular trailhead into the Wind Rivers that is located close to Pinedale.
According to Deputy Steve Smith of the Sublette County Sheriff's Office, Udall's family called the sheriff's office on June 28, and the Tip Top Search and Rescue organization started searching that day and were continuing to search on Monday.
The search and rescue operation, according to a statement from Sublette County Sheriff Dave Lankford, has involved ground teams and aerial sweeps by helicopter, and is focused on an area approximately 225 square miles in circumference.
Udall, brother of Senators Mark Udall of Colorado and Tom Udall of New Mexico, also is a son of the late Morris "Mo" Udall of Arizona, reportedly had planned on backpacking alone for nearly a week, starting on June 20. He is known to be an experienced mountaineer, and to have hiked in the Wind River Range numerous times.
Udall, a locally well-known advocate for alternative energy and the need to protect the environment from over-development, co-founded and was the original director of a valleywide energy efficiency organization, called the Community Office for Resource Efficiency or CORE.
Udall also has been an outspoken critic of the oil and gas recovery method known as hydraulic fracturing, or "fracking," which is in widespread use around the U.S. and in Western Colorado, particularly in Garfield County,
A Facebook appeal for expert wilderness hikers who might help with the search and rescue effort was issued late Sunday by friends in Carbondale.
The same Facebook posting asked recipients to offer up "prayers for Randy and family."
Both Ren Udall and Steve Smith said on Monday that there had been "no news" about Randy Udall that day.