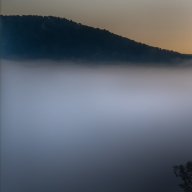 Joined

May 19, 2012
Messages

1,828
I just floated this section a month ago, but the chance arose last week to go with my wife and another couple in their sea kayaks. It has been 2 years since we had done a river trip together, and we were happy to share the experience again. We decided not to have any goals, other than not to camp at a spot we had been at before. We got late starts each day, and generally camped around 6pm. We floated for 3 days.
The interesting part was the weather report: 80% (!) chance of rain on our first 2 days, 50% on the third. We were warned of a possible 24-30" rise in the river (depending on river width) by the guy at Tex's, which is significant. Our first day was cloudy width bits of sun, then a steady rain after 10pm, which lasted until 11am the next morning.
On a side note I bought a 9' Kelty Noah's Tarp. Very cool piece of equipment, set's up in a few minutes and is bomber. We hung out quite a bit under it, all four of us.
The Canyonlands area is a real tease. It will lull you into a sense of bliss, and then when you least expect it, it kicks your ass.
We had a glorious day on our second day, after the morning rain. Sunny, warm, glassy. We passed some tempting sand bars, but were not high enough. We thought, it's so beautiful and warm and hardly a cloud in the sky, maybe 24" above the water is enough! Tempting white sand beaches were passed by. Then about 5pm we saw a black mass edge it's way over the canyon wall. Shit! Luckily we saw a sand bar to our left, and headed for it. We were about 15' from the shore when a wall of water and wind hit us, literally. We made it to the sand bar, and the rain was bouncing off the sand, so if you were within 36" of the ground you got it twice. Setting up the tent was a useless endeavor, but one that I attempted, and of course finished about 5 minutes before the rain stopped, as quickly as it hit us. Then brilliant sun.
Our third day was spectacular, 85 degrees, no wind and glassy water. We decided to find a spot that was at least 36" above the river. The spot we picked was about 42" above the river.
I got up about 4am to do some business, and noted with some alarm the level of the river, which had come up about 18". Sleep was difficult the rest of the night, I wasn't too worried as we could move camp quickly to higher ground, and then on to the canoe if needed.
Our sand bar soon became an island! We had a pretty high area at the center, and we quickly moved everything over there. We were picked up around 1pm, and the water had pretty much peaked by then.
Al in all a great trip, with no goals, plenty of great food and drink, with good friends.
Our first camp:
Watching a thunderstorm: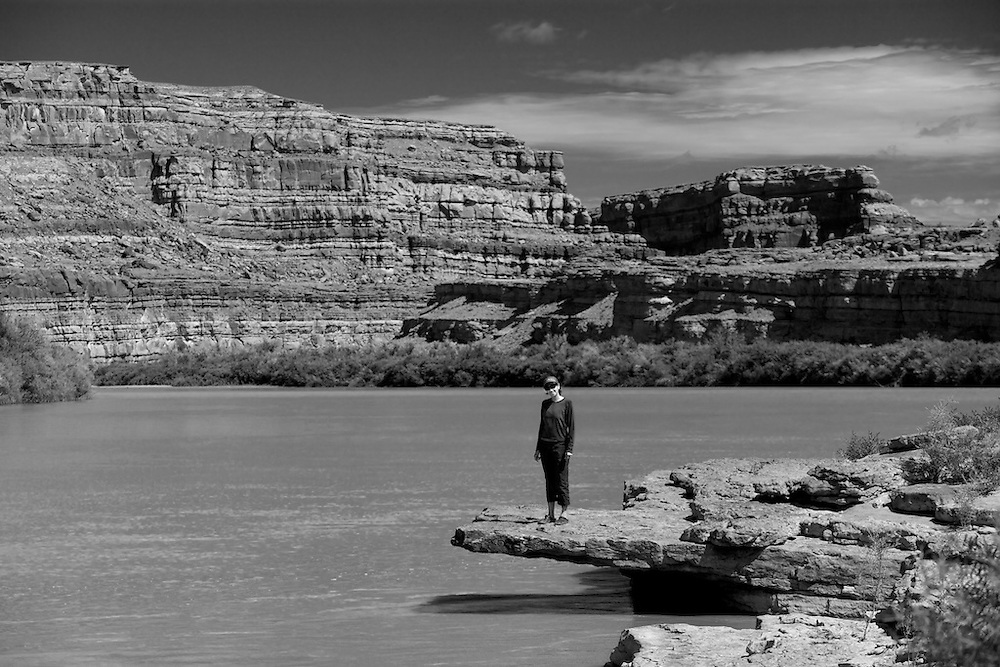 Right after the deluge, 2nd camp:
Third camp. 12 hours later the area between me and our yellow tent would be under water. We moved everything to the left to higher ground:
Waiting for the jet boat:
Featured image for home page: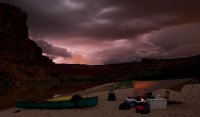 Last edited: