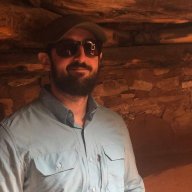 Joined

Jun 29, 2021
Messages

17
Just to quickly cover things I've done a good amount of hiking/backpacking around the general area IE Coyote Gulch and many of the other various hiking options along hole in the rock road. But I've never packrafted before. Because of that I find myself with the challenge of trying to determine just how much time things will actually take in terms of distance covered via packrafting. I've got the gear, general knowledge, and over all hiking fitness that I'm mostly just requiring him in the scale of time.

It would be extremely helpful if someone was to give me a general idea of how realistic a time it should take to do my desired itinerary and from there I can adjust.

Ideally I'd want to hike into Willow Gulch, go up to Explorer Canyon, go down to Fiftymile and explore it. Then to clear Creek/the cathedral and then head back up and hike out of Davis. I could cut pieces of out it but I think this would take between 4-5 days?

Also I'm interested in hearing if people think it's worth floating into fiftymile from escalante to check it out or instead if it's better to enter after going into Davis via the sandslide?

Sorry if I'm a bit all over the place. Please feel free to ask me more specifics and I'm happy to answer. But any opinions, thoughts, knowledge bestowed upon me is greatly appreciated.