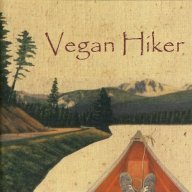 Joined

Jul 5, 2014
Messages

2,094
I've been searching the web and can't seem to find a straight answer to this question. If I am shooting a stationary scene in low light and want to keep the ISO low to keep it from getting noisy, is there an optical advantage to using a wider aperture lens as opposed to just using a tripod and a longer shutter speed?... assuming there is no motion and I have a tripod.

I went and shot a dark indoor scene last week and my lens only opens up to f4. I opened it up to f4, kept the shutter speed to around 1/20 and 1/60 since I was shooting hand held, but made the mistake of thinking it was okay to leave it in auto ISO and it shot in 3200. It initially looked okay on the LCD but when I looked on the computer there was too much noise for me to be happy with it. Do I need to just lower the ISO and shoot a longer shutter speed with the tripod, or do I need to get a f2 or wider lens to shoot this correctly? Or maybe the answer is I should learn to de-noise better in lightroom? I'm driving back to the scene today to try again with a tripod but I'm also considering stopping to buy a 12mm f2 lens on the way.

If my results were a limitation of my lens I don't mind spending the money, but I want to make sure I can't just correct this with a tripod and longer shutter to lower the ISO.