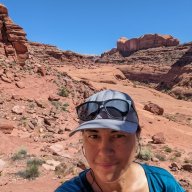 Joined

Jan 11, 2018
Messages

450
NEPA Process & Proposed Deregulation
Under the National Environmental Policy Act, major federal projects like bridges, highways, pipelines or power plants that will have a significant impact on the environment require a review, or environmental impact statement, outlining potential consequences.
The proposed new rules would change the regulations that guide the implementation of the law in a number of ways, including by narrowing the range of projects that require such an assessment and by imposing strict new deadlines on completing the studies.
The changes would also eliminate the need for agencies to consider the "cumulative impacts" of projects.
source: NYT
To underscore the importance of the NEPA process, in addition to the environmental assessment itself, the process provides public transparency and input into the rigor of the analysis, findings, and project approval. One recent example was the
halting of the oil and gas leases near Zion
after significant public opposition in the form of comments on the Environmental Assessment.

Proposed Rule & Public Comment Form
To comment use the Comment Now! button on the right. Also note that there are public hearings scheduled for Feb at the DC and Denver EPA & DoI offices (see Dates section). Comments due by 10 March 2020.

More Background
https://www.npr.org/2020/01/09/7948...es-major-changes-to-bedrock-environmental-law
https://www.nytimes.com/2020/01/09/climate/trump-nepa-environment.html
https://www.edf.org/media/trump-administration-effort-weaken-nepa-takes-our-country-wrong-direction
https://www.washingtonpost.com/climate-environment/white-house-wants-to-change-rules-to-speed-up-highway-projects-pipelines-drilling/2020/01/08/4e248fda-325a-11ea-9313-6cba89b1b9fb_story.html