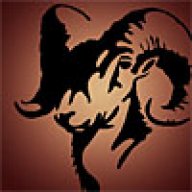 Joined

Feb 15, 2013
Messages

105
Day 1
|
Day 2
|
Day 3
|
Day 4
|
Day 5
We awoke early and broke camp, which meant the snowfields we had to descend were very HARD. Some we skirted, some we clung to. We could not figure out the route from the view ahead of us. That happened on day 2 also. Sometimes you just plod forward the place and the answer will be revealed. It was hot again, with little breeze. We rarely carried water and drank when we came to a stream coming out of a snowfield. That would happen 13 times, drinking 13 liters on the day and still I couldn't stay ahead of dehydration. My clothing was drenched and salt crusted. Still there is something special about recycling yourself in this manner. Ziff went to cross a snowfield and got a "spider" sense warning and made the extra effort to go look at the crossing from 50 feet below. It revealed that the snow was only six inches thick, suspended over a 6-8 foot drop into a roaring stream. I think I would have been too tired to take that extra effort toward safety right then. Thanks Ziff
We found our way up onto the Spire Glacier, vague on the pass we needed to head toward. We made our best guess and got lucky. The description says to descend 3 gullies over. But the one below, looked so easy! We took it and later understood when the snow did not remain continuous and danger of collapsing bridges slowed us to a crawl. Eventually through, we got down to the pass At Itswoot Ridge and set up camp. Dome Mountain stood high, the monarch of the area, but far away. Sun baked, dehydrated, tired and late in the day, the temptation to take a pass on this important peak vied with our work effort. We committed to the effort. It was 2 PM.
Dome is a wonderful mountain, almost 30 hiking miles from the nearest road. We could not pass up the effort being just 4 miles from it. dodging crevasses, stepping in sun cups, enduring the heat in a glacier bowl and dealing the knife edge finish, we summitted around 7 PM, but the downhill run went well and we were back in camp with the sun headed toward the horizon, but still up in the sky. You have to love those NW summer days with over 17 hours of daylight. We used almost all of it on this day.
Good bye White Rocks lake
Which way onto the snow?
dangerous snow bridge
Spire Glacier
Water break looking back at Sentinel and Old Guard
There is a pass up there somewhere. On the Spire Glacier
Collapsed snow bridges make for tricky travel
Ziff in camp at 2 PM eating Mocca mousse before the trip to Dome
Avalanche debris on the Dome Glacier
Baking in the snow bowl, Dome Mt. ahead
Glacier Peak in the distance, on the way to Dome
Unnamed spires on the way
Knife edge series to the summit. Edging, then crawling, then relief
Dome from camp, upon return from the peak
Back at camp
telephoto toward Glacier Peak at sunset
slideshow
[picasa]https://picasaweb.google.com/108034287150978265447/PtarmiganTraverseDay4#[/picasa]
Day 1
|
Day 2
|
Day 3
|
Day 4
|
Day 5