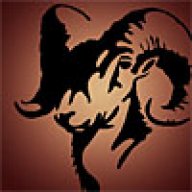 Joined

Feb 15, 2013
Messages

105
Day 1
|
Day 2
|
Day 3
|
Day 4
|
Day 5
Ziff was in. I took him on his first mountains when he was 8 years old.....38 years ago. Long ago he passed me by, skills and strength wise. He still offers the charity of taking me about, up in the North Cascades, when we find the time. The bad news was that Jenny would not be coming on board. After 18 days of stomping about, her feet declined the invitation, in spite of what her head and heart wanted. And what was on the agenda? The famed Ptarmigan Traverse.
http://en.wikipedia.org/wiki/Ptarmigan_Traverse
.
We had 6 days and a great forecast and our eyes on many a peak. We spotted Ziff's car at the bottom of the traverse and Jenny generously shuttled us around to Cascade Pass.
(now closed)(
http://www.bellinghamherald.com/2013/08/12/3143716/crews-building-temporary-road.html
)
It was Monday July 22nd and Jenny fed us cheese and crackers. At 3:10 PM we were off. We greeted many a day hiker to Cascade Pass as they made their way home. We had the pass to ourselves. The snow was much easier than a few weeks back for Jenny and I, on the Mix-Up Arm and we made great time. On the Cache Glacier, we caught another group, intent on the traverse too. We wished them well and continued on, past the usual first night camp of Kool-aid Lake. We would not see anyone till the final road walk out 96 hours later. We wanted, especially me (Meow), to get past the steep and exposed snow traverse called Red Ledge, in the evening when it is softer snow. We continued up and past the ledge,until 9 PM and set a camp near the entry onto the Middle Cascade Glacier. We ate dinner in the alpen glow of sunset.Then catch up conversation and bed
.
Cache Glacier catching the last people we would see for 4 days
The delicate step off the glacier
Ziff. We would camp above the top of his backpack
Kool-Aid Lake
Red ledge traverse
Camp for the night
Sunset
Spider Mt. in the alpen glow
Slideshow
[picasa]https://picasaweb.google.com/108034287150978265447/PtarmiganTraverseDay1[/picasa]
Day 1
|
Day 2
|
Day 3
|
Day 4
|
Day 5
Featured image for home page: