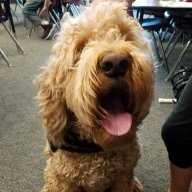 Joined

Jan 18, 2013
Messages

12
HELP SAVE THE RED CLIFFS DESERT RESERVE!
THE COMMENT PERIOD HAS BEEN EXTENDED 30 DAYS until November 16.
The BLM's management plans for our two National Conservation Areas here in SW Utah, with 4 alternatives for varying degrees of protection. Our input will provide support for the BLM to justify more protection. Make a difference. Submit a letter to the BLM supporting Alternative C.
FOR MORE INFO:
http://citizensfordixie.org/wp-content/uploads/2015/10/Help-Save-NCAs.pdf
FOR A START ON YOUR COMMENT LETTER:
http://citizensfordixie.org/uncategorized/rmp-comments-due-oct-15/
, and then click on the first red link at the top of the webpage. Use it directly, or edit it to suit you, or write your own....original letter, even if just a little original, counts more.
This issue in SW Utah has national significance for protecting our more scenic and sensitive lands. It will set the precedence.