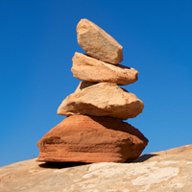 Official Information
Staff member
.
Joined

Mar 20, 2012
Messages

43
It's easy to post photos on Backcountrypost that are already uploaded to Flickr. Here's how to do it.
Go to the photo on your Flickr page and click on the share button above the photo. Select the size you would like to share; Large works best on backcountrypost, Medium also works well. Make sure you select the button for BBCode. HTML will not work.
Copy the code from the Flickr share box and paste into your post on Backcountrypost.
The result when you click 'Preview' or 'Create Thread' will look like this:
If you'd rather not have the photo title information under each photo, just delete the bottom two lines of the link as highlighted below:
And your photos will appear as if you uploaded them directly, like this: