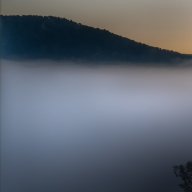 Joined

May 19, 2012
Messages

1,968
I have been getting a little frustrated on the quality of the images I have posted on Facebook, particularly with areas of blue and red mixed together (sunsets etc). Frankly they look like dog squeeze. Having said that I am wondering if any of the photographers on BCP have had the same issues, and how they deal with it when they post their images.
I have been saving the files as Jpegs, sized to 2048 pixels in the long side, 70% quality in Lightroom. I then open them in Photoshop, and save them with the "save for the web" option.
They look awful after uploading them to Facebook. I know part of the problem is the way Facebook treats the image files when downloaded, but I see beautiful images posted so I know there is an appropriate work flow to get them right. Any help would be appreciated.
Greg

Edit
I just looked at some images on my Dell monitor on a PC (I have been using my IMac 27" predominantly, not my PC). They look a lot better. Go figure.