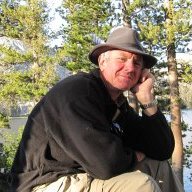 Joined

Sep 30, 2014
Messages

721
With our daughter visiting from Europe, we thought it might be fun to get out of the house and do a little hiking near our Napa home. And Point Reyes was the destination of the day.
We had no idea it would be so successful.
The day was sparkling clear, and we could see the coast to south far beyond San Francisco, and to the west both North and South Farallon Islands were plain as day. And even though it was December, it was almost warm in the sun!
And then we started to see the wildlife.
First a herd of elk. Then another. Then a third. Then a herd of deer. The elephant seals on the beach--not just a few, but there were elephant seals on every beach we could see. And then more elk. And the we saw the coyote...hunting. And three more after that.
It reminded us of our wonderful visit to Yellowstone last summer, except that this was about an hour's drive from our house.
We will definitely be going back more often!
Here's a link to all the photos of the day:
https://photos.app.goo.gl/dTnx1h8QLhQYJVuz6