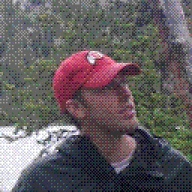 Joined

Jun 26, 2012
Messages

10
OK, I see all of these amazing photos on this site. I have no money for a DSLR, and if I did, I don't know if I would ever use it. I sport a Canon A2200 (hopefully with CHDK soon). I've taken art classes and dabble in computer graphics a lot, so I understand light and camera basics, but what's the key to getting the best pictures I can from my camera?
Someone prove to me that you can get awesome backcountry pictures from a
POS
PAS camera.
I'll post some of what I think are my best pictures soon.