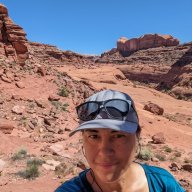 Joined

Jan 11, 2018
Messages

794
I had to cancel my Grand Canyon N Rim plans due to this week's rainstorm, and the previously forecasted Mon-Thu rain continued to linger all weekend. Since I didn't know whether to expect a downpour I stuck around close to home and decided to explore some of the new to me terrain near home. I didn't bother to bring my nicer camera since I didn't expect to find much of interest. Boy was I wrong. Here are cell phone/flat lighting pics of my rambling route. I didn't track mileage, but did a rambling route through Italian and Grapevine Washes and subsidiaries.
The drainages were surprisingly interesting with short sections of narrows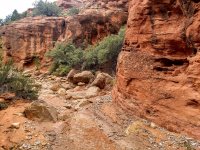 and high sculpted outcroppings.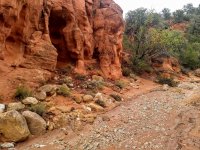 Rabbit brush (
Ericameria nauseosa
) is one of the few plants in full bloom right now.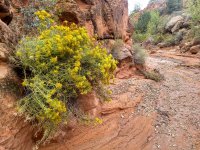 The aspen leaves haven't started to turn color at ~5000'.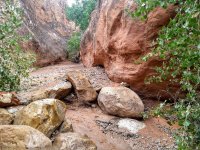 The turkeys took full advantage of the runoff from the recent rains.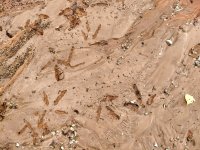 Near the bottom the creek bed widens with willows.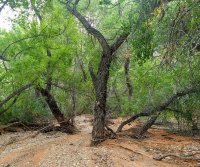 About to pop back onto the road with southward views toward Red Cliffs Desert Reserve.