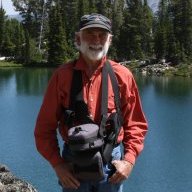 Joined

Sep 30, 2014
Messages

475
This was a "beat the rush" 3 day Labor Day outing on Birch Creek North of Dillon, Montana (
https://en.wikipedia.org/wiki/Pioneer_Mountains_
). Contrary to the usual Beaverhead Deerlodge National Forest travel plans, the Pioneers appear to have been neglected thus far. We did not find any definitive documents to indicate what was open to what mode of travel. I suspect most of what we did in the UTV's could be done in a Jeep. In general, no pucker factor involved in any of this. A lot of tight, narrow, twisting trail though, portions of which are pretty steep.
Looking west from just west of Apex and I-15. Birch Creek is the canyon on the lower left.
Day one, after meeting friends at Apex (just a name on the map in reality), we proceeded up Birch Creek a few miles and set up camp off an old logging road. Torrey Mountain (second highest in the Pioneers) for a background. Our friends' Nash RV.
We headed up the main fork of Birch Creek on FS 98 in the afternoon. There are seven named lakes in the upper reaches and we drove by four of them, Boot, Pear, May, and Tub. All of these are messed up a bit with small damns but the vegetation suggests none of them have been at full capacity for maybe several years.
The start of "Jeep" trail on FS 98.
Boot Lake:
"Cabin" remains near Pear Lake. These were likely housing when the damn was constructed, possibly by the CCC's. More on the Birch Creek CCC camp later.
Pear Lake.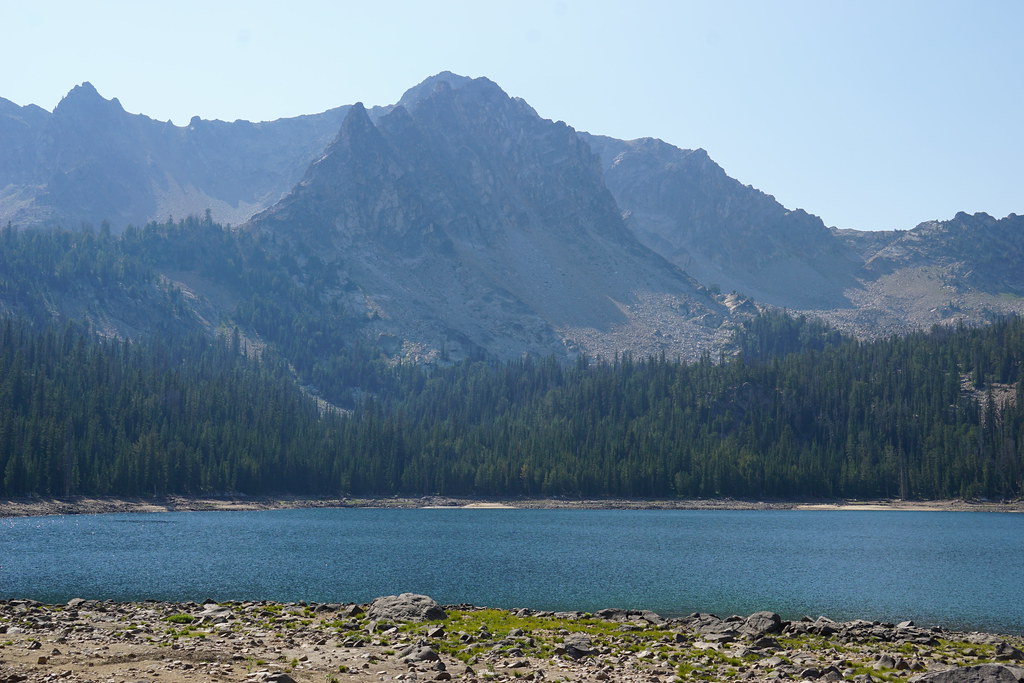 Above Pear Lake is something identified as May Lake-----
The upper most lake (9091') is Tub Lake and it is without any doubt the most scenic. The trail from May to Tub did get a bit interesting. That peak is Highboy Mountain.
There is another lake, Anchor, that is a little higher than Tub and sits about a mile north. That one may be hiking access only. From Tub we headed back to camp arriving about 7 pm.