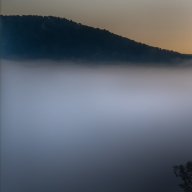 Joined

May 19, 2012
Messages

1,886
Part 1
March 2006
See Step Canyon 5-17-13 for Part 2.
I decided one day back in early March of 2006 to throw the dog in the car and head for somewhere I had not been. I called the BLM, and the ranger suggested the Pine and Step canyon loop, although he warned me about the difficulty getting back up Step to complete the loop. So I left early on a Thursday, passsed the turn off to Kane Gulch, then turned left a few miles past 261 at a gravel pile used by the Utah Highway dept. (which is on the right). I parked a short distance down this road and gained the wash of Pine Canyon (Step Canyon on the left, Pine Canyon on the right in the map below):
View larger map.
It was beautiful place, right in the middle of winter and summer, beautiful pools in the sun, frozen paths and springs in the shade and crevices (Malek was in husky heaven):
Soon this wash ends up in a pour off, and you must exit the canyon to the right (LDC) and follow the rim for a short distance, following the ATV tracks, that will eventually re-enter the canyon, with a series of crudely built switch backs, so the ATV's could access a ruin. Actually there are a few ruins in Pine and Step that I did have images of, as I remember Pine as a rival to certain parts of Grand Gulch (in terms of ruin size and quality), but I cannot find them now. I have lost quite a few digital files.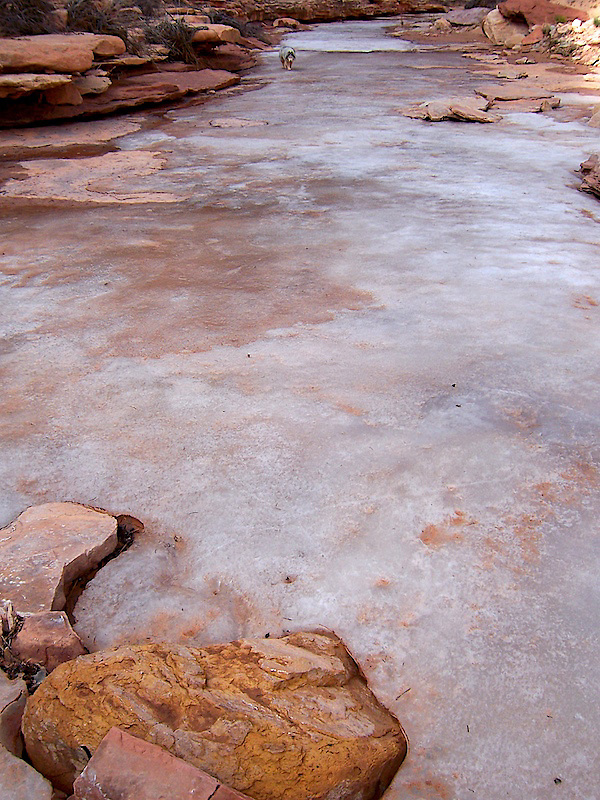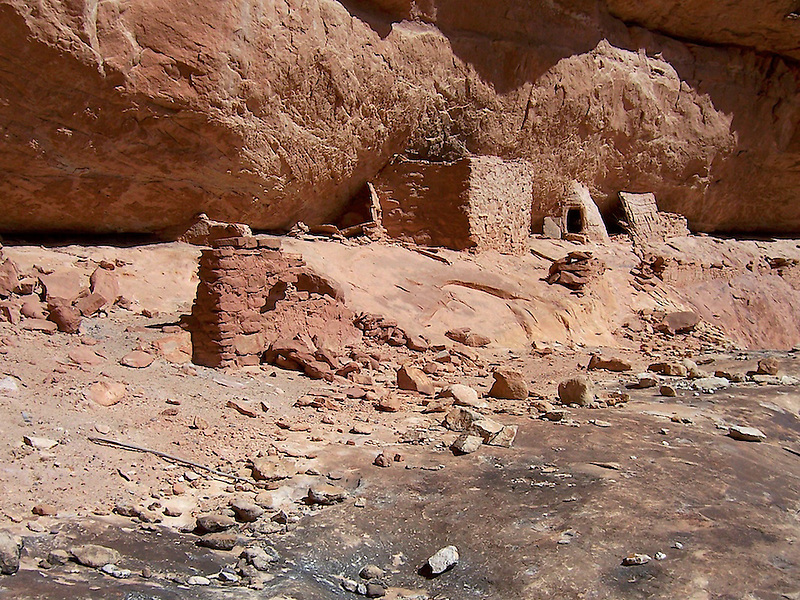 A very interesting and varied panel: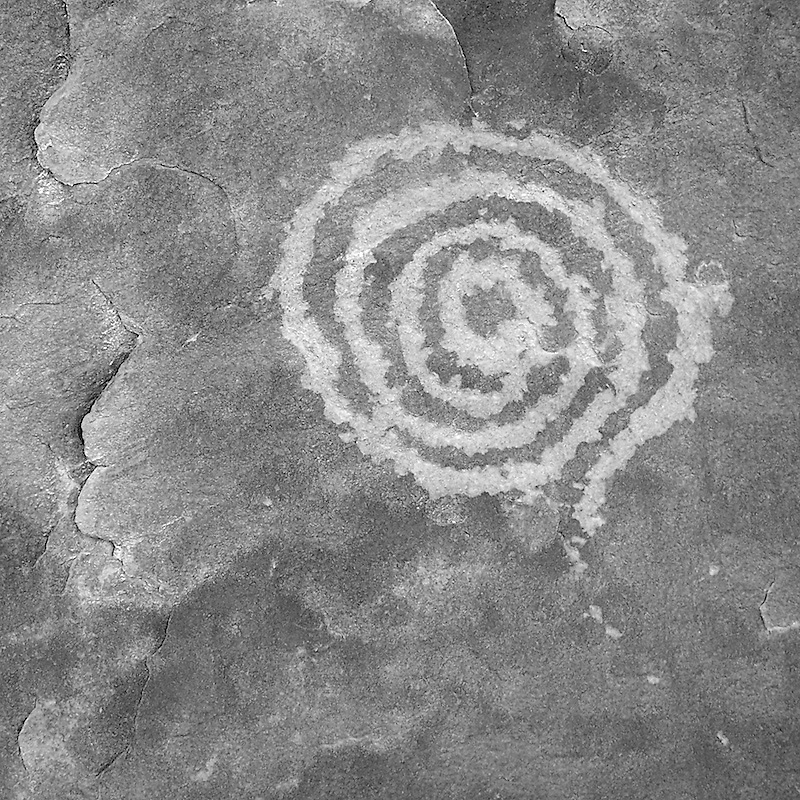 It did not take long after a stop for Malek to get in relax mode:
Ruin in upper left: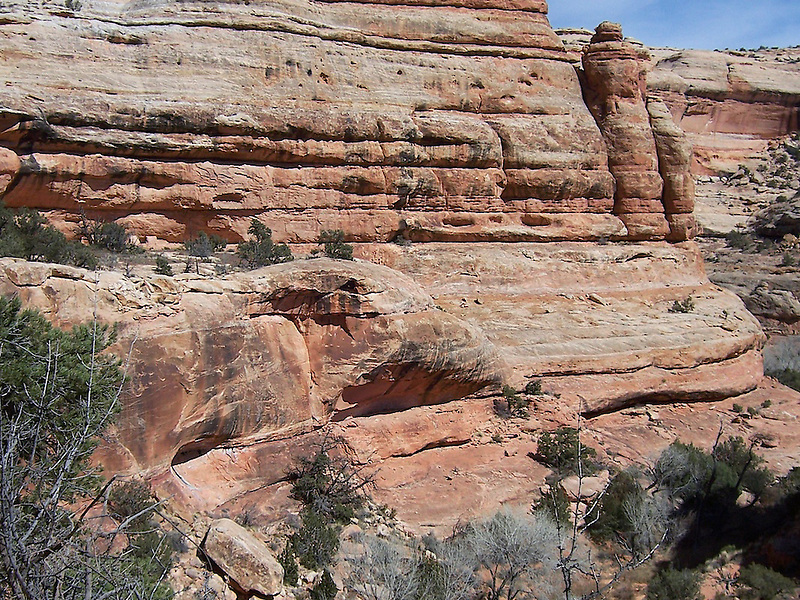 A small pool:
As I said above there are quite a few ruins that I no longer have images of, as I have for some reason lost a few of them over the years. Suffice it to say that the last part of Step above the Gulch is entrenched and quite beautiful. On my way back up and out I tried to make my way up Step Canyon to complete the loop, but was stopped by a pour off a short walk up from the confluence of Pine and Step. So I re-traced my tracks back up Pine back to the car.
Featured image for home page: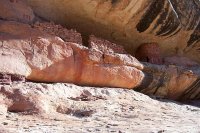 Last edited: