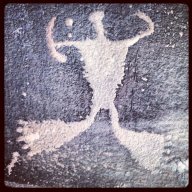 Joined

Oct 24, 2012
Messages

359
My son is in 5th grade and thinking that he might be interested in photography. I'd like for him to develop this interest and I'm looking for advice in two areas...

(1) I'm not springing for a DSLR or anything expensive at this point. I assume that there is a lot he can learn about composition, lighting, etc with a simple camera. Is this a good first step and any recommendations on equipment?

(2) It seems a big part of modern photography is image processing. Is there a particular software suite, maybe something cloud based, that might be good for testing the water without breaking the bank? I've used GIMP before and know some of the tools. But I've really only used it to cut and paste peoples heads into stuff and that sort of nonsense. I haven't really used it to actually enhance a photograph. I'm not sure if this the best way to learn what digital photography is all about?

Thanks!