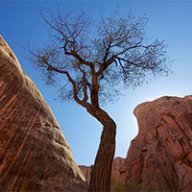 Joined

Aug 9, 2007
Messages

12,938
Well, it appears the law of hard drives getting bigger as more space is needed is not true, because I'm about maxed out again.
As you can see below, I only have 86GB left on my main 2TB drive, then on my mirrored 2TB RAID, I only have a bit left (raidicus and vaulticus are both on one 2TB RAID with mirrored 1TB drives). Then I have another 2TB striped RAID array that I use as my Time Machine backup drive. Add to that 4 qty loose 1TB drives, 3 or 4 2.5" drives between 250GB and 750GB and then a couple of external 1TB's and I'm about filled up.
So how do you manage your massive photo libraries??? I need help!