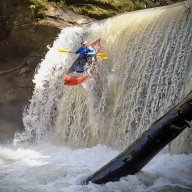 Joined

May 3, 2013
Messages

556
From Grand Junction we headed straight to Escalante for an early dinner at the Escalante Outfitters, and then down Hole in the Rock Road to find a camp at Sooner Rocks for the night. The next day we backpacked overland to the old cattle trail into Davis Gulch where we set up a basecamp for the next two nights. From here we spent a day hiking, and bushwacking, down Davis to the lake and then paddled our packrafts into Fiftymile Creek. Gregory Natural Bridge was slowly being reclaimed by Lake Powell but we were able to paddle under it with about 10' to spare.
The hike up Fiftymile Creek is just magical. My favorite Escalante canyon by far.
We hiked up and out the sandslide in Fiftymile, back over to Davis Gulch and our camp. Epic day of hiking, thrashing, paddling and wading. It was perfect.
After our 3 days in Davis Gulch we hiked out to the car and drove to Boulder Town, hit the Burr Trail Grill and met up with the in-laws for a few nights.
Sooner Rocks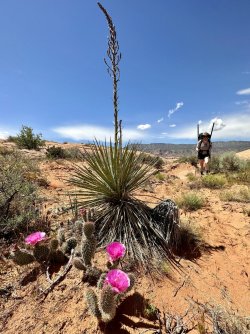 The prickly pear were at their peak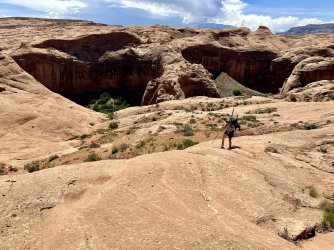 The old cattle trail entry/exit is in this section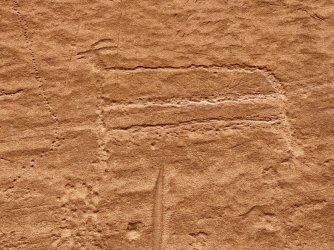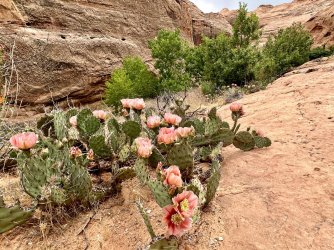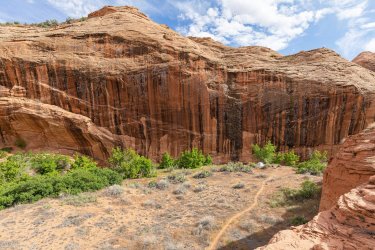 Our camp in Davis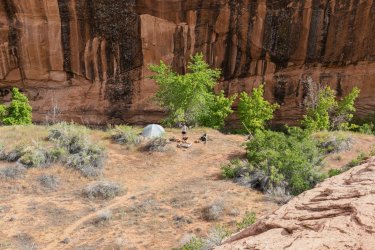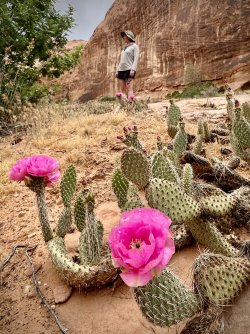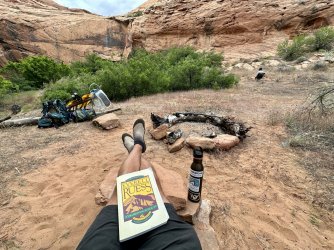 This spot was the last known location of Everett Ruess
The next day we thrashed our way down Davis Gulch. Its changed so much since 2016, I didn't recognize it. It wasn't nearly so overgrown back then.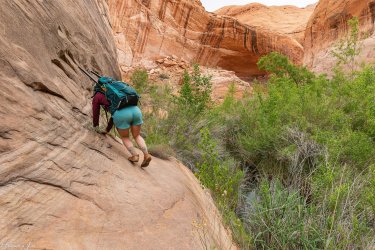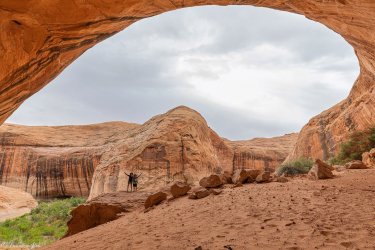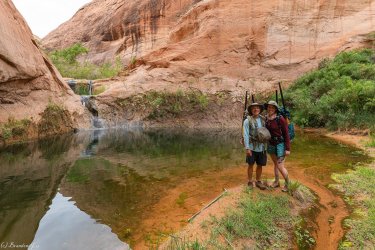 Lower Davis
La Gorce Arch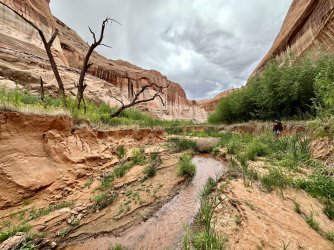 This was all under water in 2016 when I was here last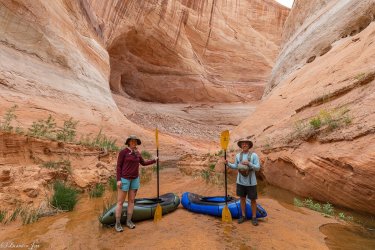 Davis Gulch meets Powell. Time to paddle...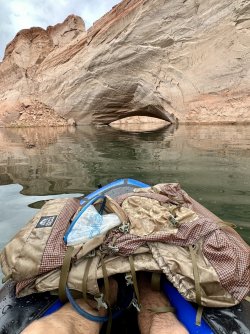 Gregory Natural Bridge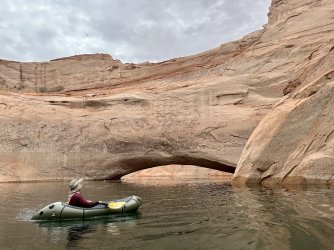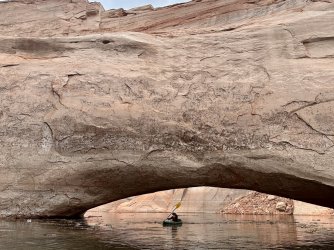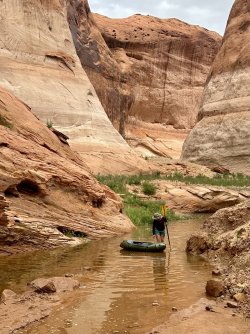 Powell meets Fiftymile Creek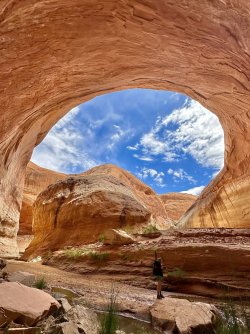 Up Fiftymile...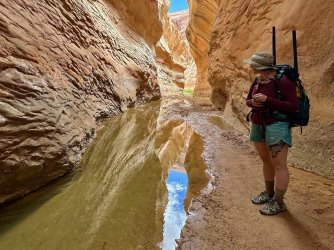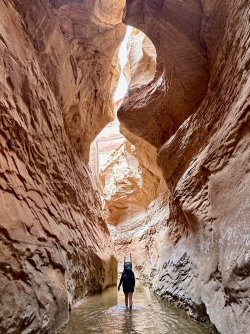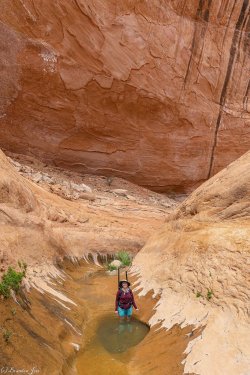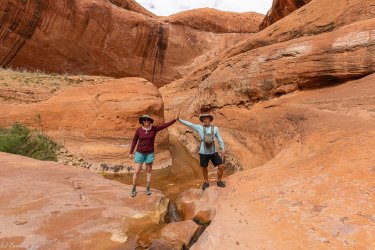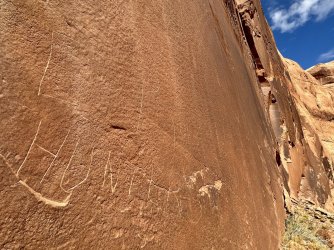 The Everett Ruess hunters inscription from 1934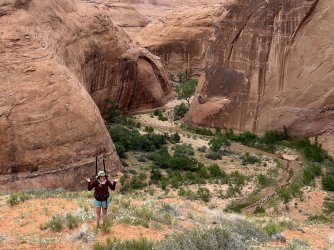 The hike up and out of Fiftymile is not easy but its short, thankfully.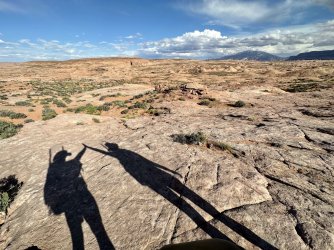 We made it. Now over to Davis Gulch and back to camp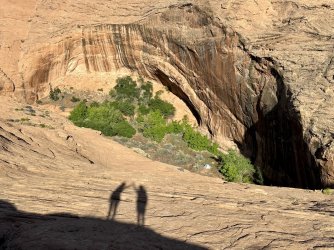 Success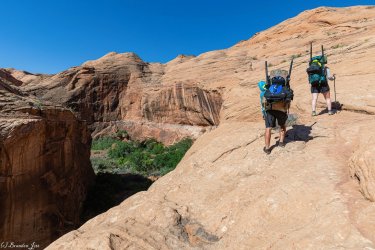 The next morning we hiked out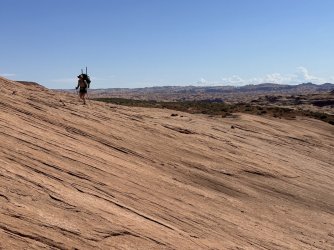 On our way back to Hole in the Rock Road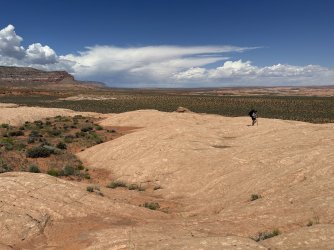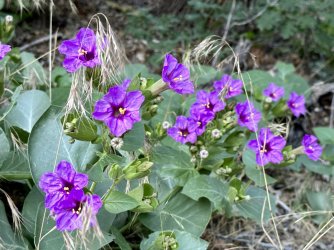 Trailing four o'clock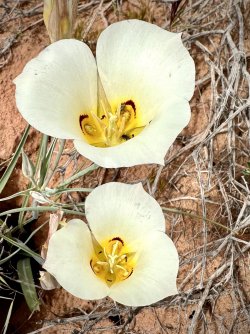 Sego Lily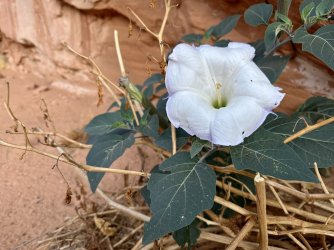 Datura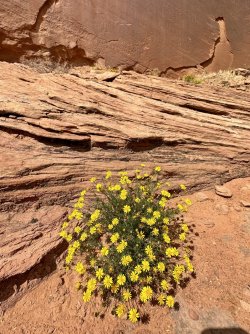 Rough Mulesears